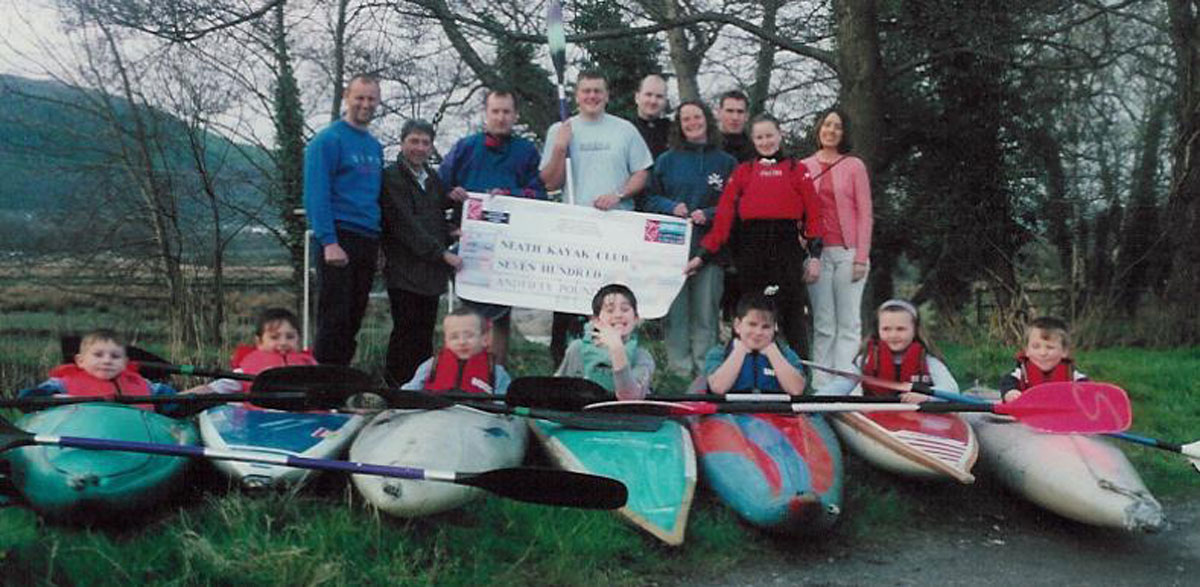 Pictured big people: Dai Richards, Derek Jones, ??, Gavin Clifford, Les Chattington, Nicola ?, Nigel Thomas, Victoria Richards, ??
little people: Kieron Davies, Simon Thomas, Kallum Parr, Dale Thomas, Lewis Diamond, Christina Parr, Grant O'Sullivan
Living next door to the canal and with my daughter Victoria paddling for Wales it made sense to start a kayak club. This was done with the help of a lottery grant. These photos are from the first session. We put up some slalom poles and let the kids have a go.