DAI'S WALK-AROUND-WALES BLOG - SEPTEMBER 2015
10/9/2015 - PEN Y FAN - LAST OF THE SUMMER SUNSETS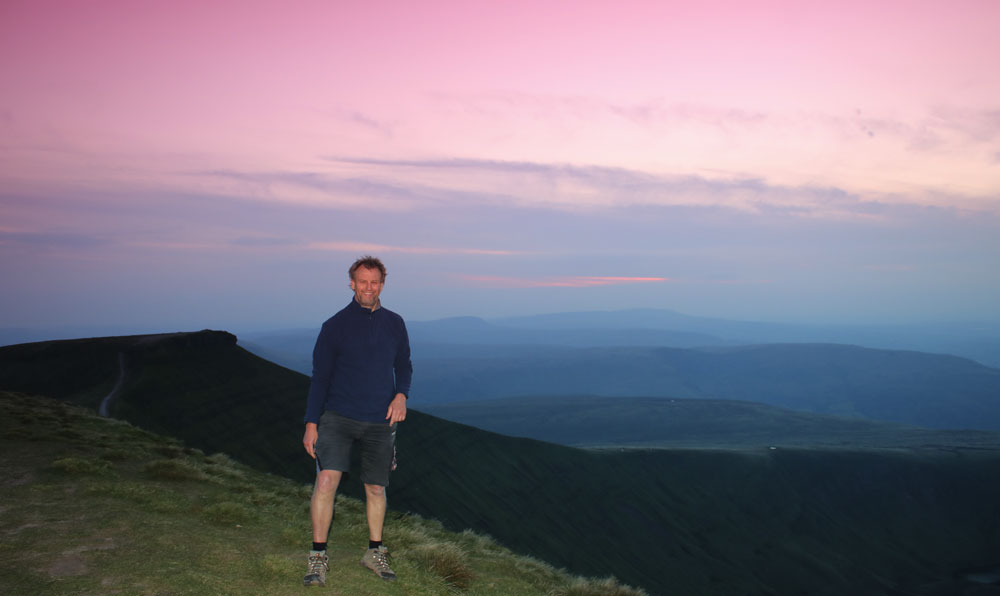 We had a glorious week and the weather forecast looked rubbish for tomorrow and the foreseeable future and I found myself with a few spare hours and there was a possibility of a good sunset from the top of Pen y Fan. I grabbed the camera and my next Pen y Fan walk off the shelf and headed for the hills. My planned walk would see me park at Cwm Gwdi (an old military friend of mine) and skirt around the base of Cribyn through the lanes and farms before climbing Fan y Big along the ridge. It looked an ideal sunset walk with the Fan y Big ridge catching the rays of the sun before it dropped too low and became obscured by Pen y Fan. Unfortunately I only had one and a half hours to make it to the top before sunset so the full route was out of question so I decided to make the route up as I went along. I got myself into a good rhythm early and headed up the Cribyn ridge but had to miss out the 'stairway to heaven' and the top arriving at the top of Pen y Fan with just 10 minutes to spare for sunset. On cresting the summit I spied a great red ball of fire in the distance which sadly disappeared into the clouds loitering intently above West Wales. Up on top already were three guys from Cardiff and Cai and Dai from Ebbw Vale. Cai took my pic on the camera and I got Cai and Dai to pose for the WAW walking logo. Thanks guys

Then it was off down the northern ridge back to Cwm Gwdi, that took about an hour so the torch on the phone cane into action, smartphones, you gotta love them.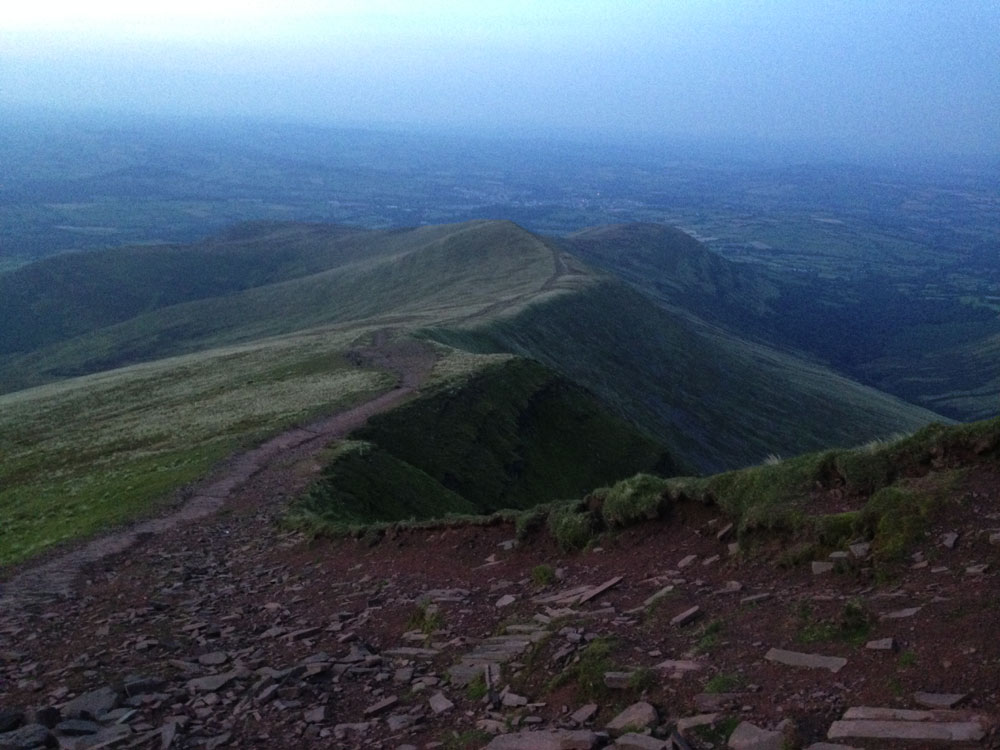 The way down - the northern ridge of Pen y Fan
17/9/15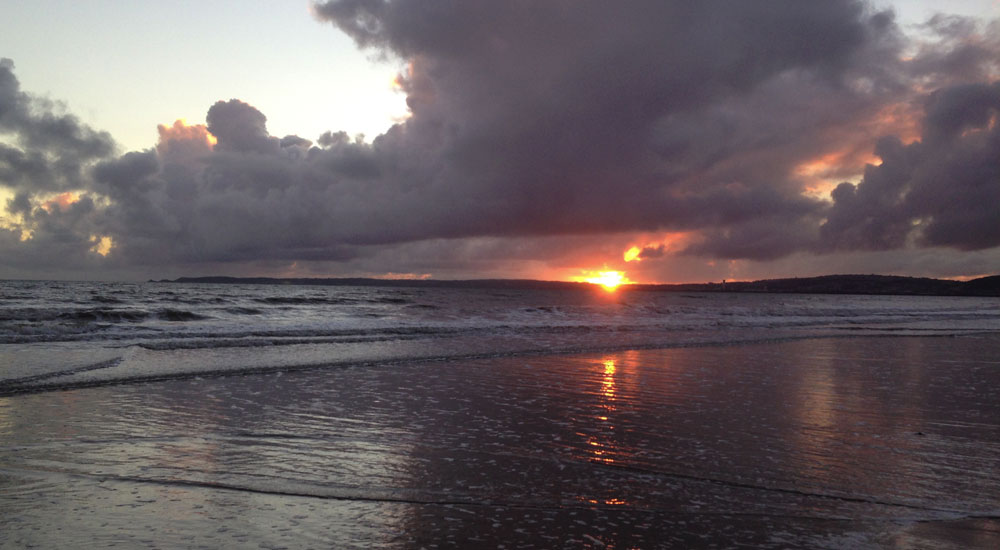 Sunset over Swansea from Aberavon Beach
18/9/15 - RUGBY WORLD CUP GUINNESS COMMERCIAL
The Rugby World Cup started today and the Guinness commercial I worked on in July is now appearing on the TV. The main focus is on Gareth Thomas which I don't really understand because I'm waving that welsh flag extremely well in the background.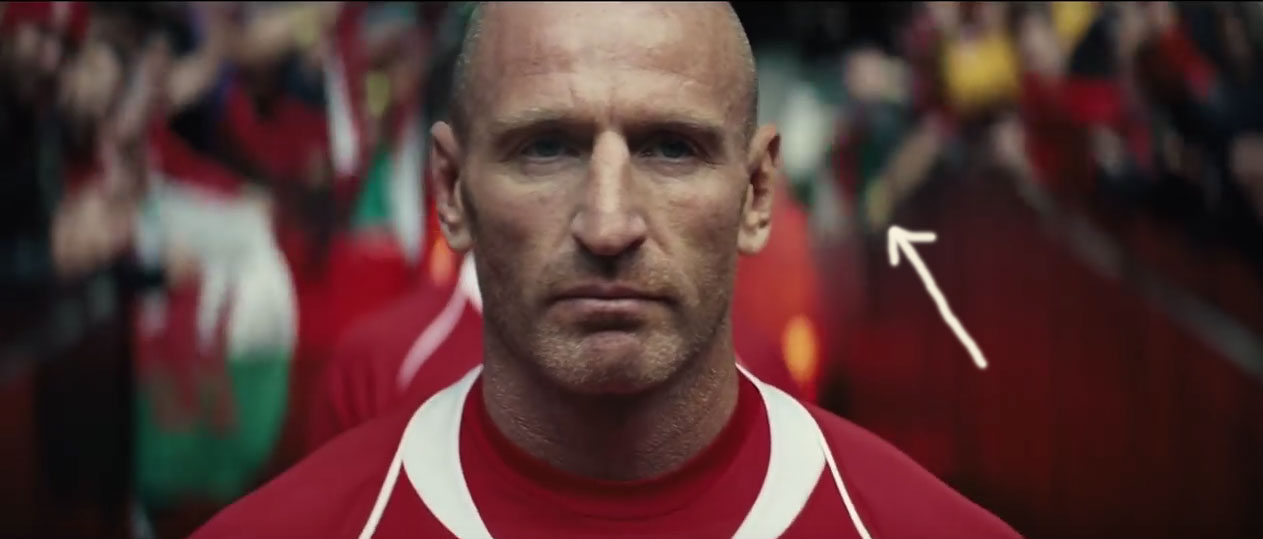 So far I've seen three versions of this advert. the full length one can be found on youtube

2.50 - behind flag - glimpse of my chops at 2.50

3.08 - waving flag behind GT left ear

"When I needed them the most they were there for me" then he starts to walk out of the tunnel - when the camera turns to the front view I just be seen waving a flag to the right of his left ear, that's on the right hand side of the screen for those suffering from ambididdlemous syndrome
The Rugby World Cup is on so if you might find the next 2-3 months a little blank on this website. I need to stay focussed on the day job at www.rugbyrelics.com . If you go to the website please buy lots and lots of things so that I can retire and Walk Around Wales full time. Thanks
Search the website with Google