DAI'S WALK-AROUND-WALES BLOG - AUGUST 2017
5 August 2017 - The Slanty Wall Ball Dab World Championship
An evening on Aberavon Beach included the Slanty Wall Ball Dab World Championship. Congratulations to Dale Thomas on winning the championship.
7 August 2017
It was a full moon and I had some business in Porthcawl so I timed things to catch a walk on Aberavon Beach if a nice sunset looked on the cards. As a I was driving back down the M4 I could see it was going to be a cracker so parked up near the Naval Club and headed down to the Ferry Bend for a real beauty.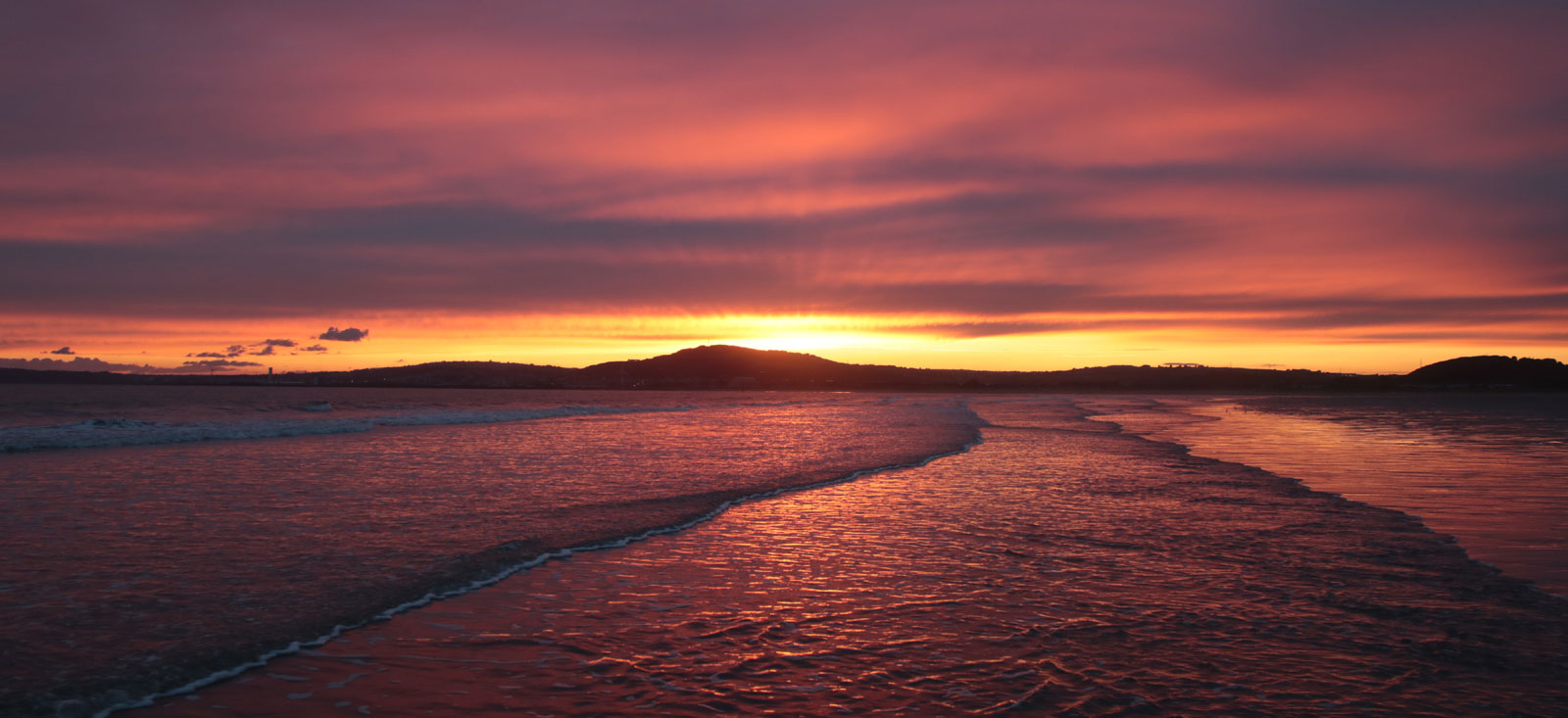 9 August 2017
A good evening was forecast so we parked up near the Brunel Dock in Briton Ferry and headed to Remo's for a half time coffee and snack. A perfect evening was spoiled by the 'sold out' sign on the cheesecake counter at Remos. We had to settle in the end for a chocolate fudge cake and carrot cake. mmmmmmmmmmmmmmmmmmm.............
and there was a sunset too..................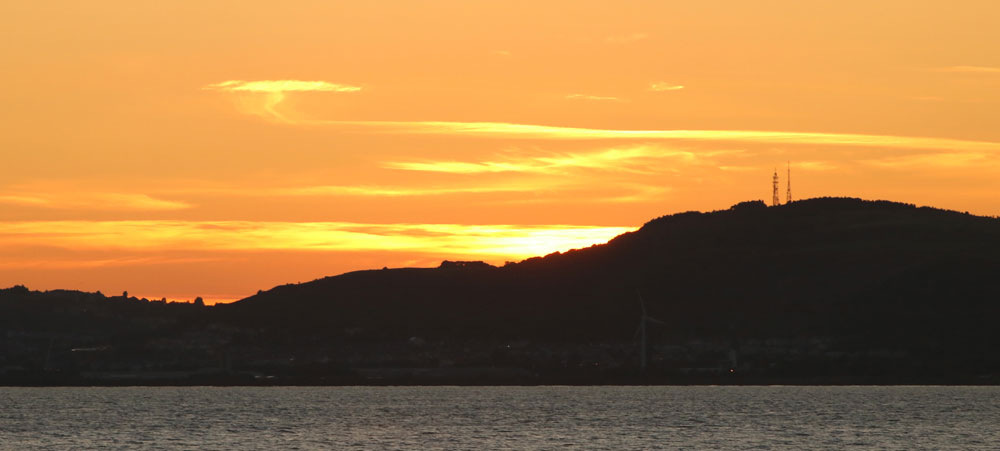 10 August 2017 - St Illtyd's Walk - Leg 1 - Test 2
Last night's good weather was in for the night so I was up two hours before the crack of dawn for another circular walk on leg 1 of the St Illtyd's Walk. The moon was almost full so there was plenty of light and time to make the 4 mile journey to watch the sunrise on the other side of the mountain.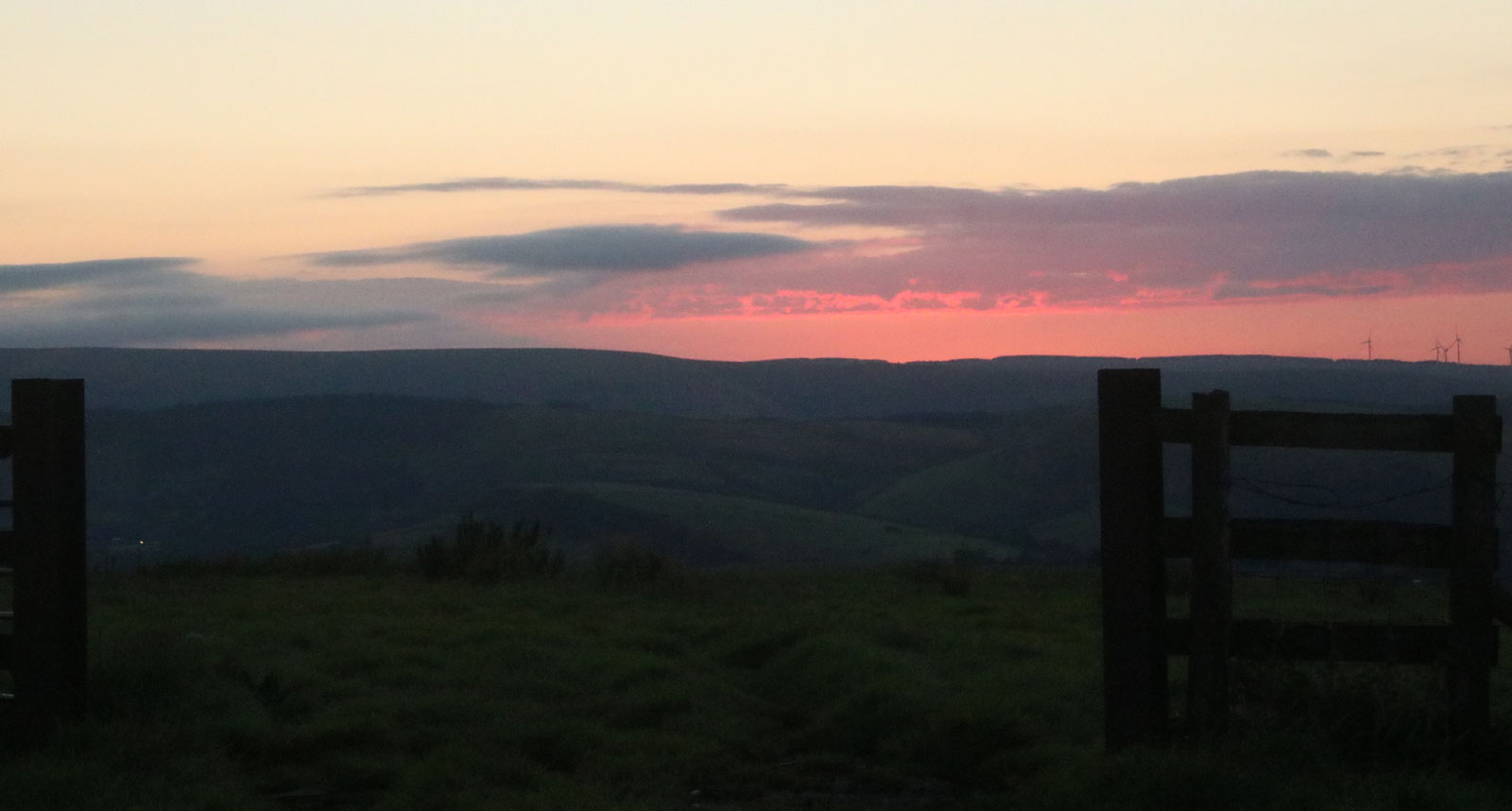 Sunrise at Y Bwlwarcau Roman Camp

All that can be seen of this camp now is a small ditch running around the edge of the fields.

Twmpath Diwlith

A round barrow that was excavated in 1921 so now its just a round hole in the ground.

The trig point on Mynydd Margam. The moon was view but unfortunately the photographer was unable to fit it into the shot.

Mynydd Margam stands at 349 mts (1145ft) and was high point of the walk. It is accessible from the forestry road that runs nearby. The path to the trig point is quite boggy so expect a boot full of water if you visit it.

Also known as Hen Eglwys my last port of call was Capel-Mair-ar-y-Bryn, a fifteenth century church ruin on the hill overlooking Margam Park. The church was built for local peasants who were not allowed to worship in the nearby Margam Abbey.
24 August 2017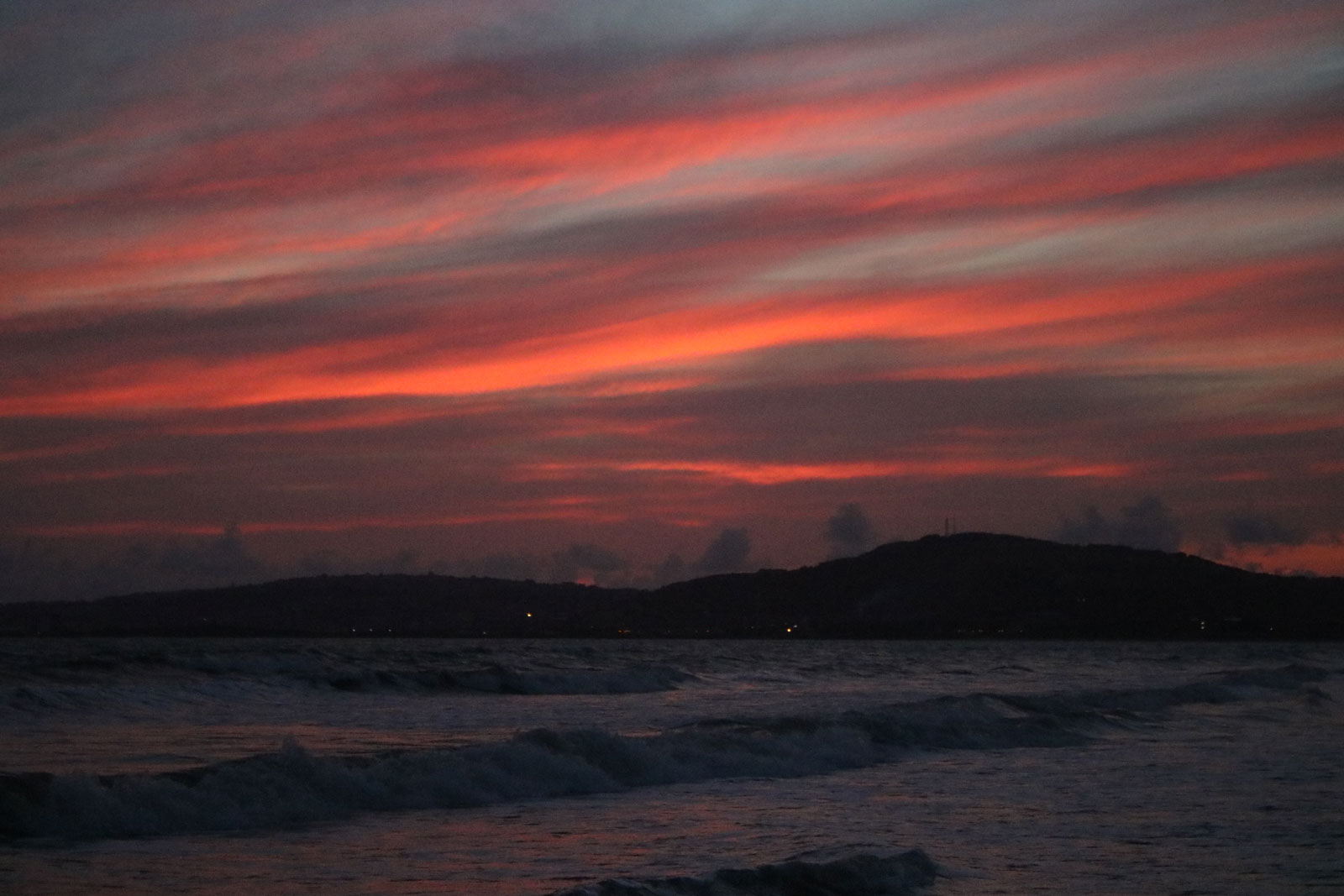 You just can't stop those gorgeous sunsets on Aberavon Beach, this is about 20 minutes after sunset, well worth waiting for.
30 August 2017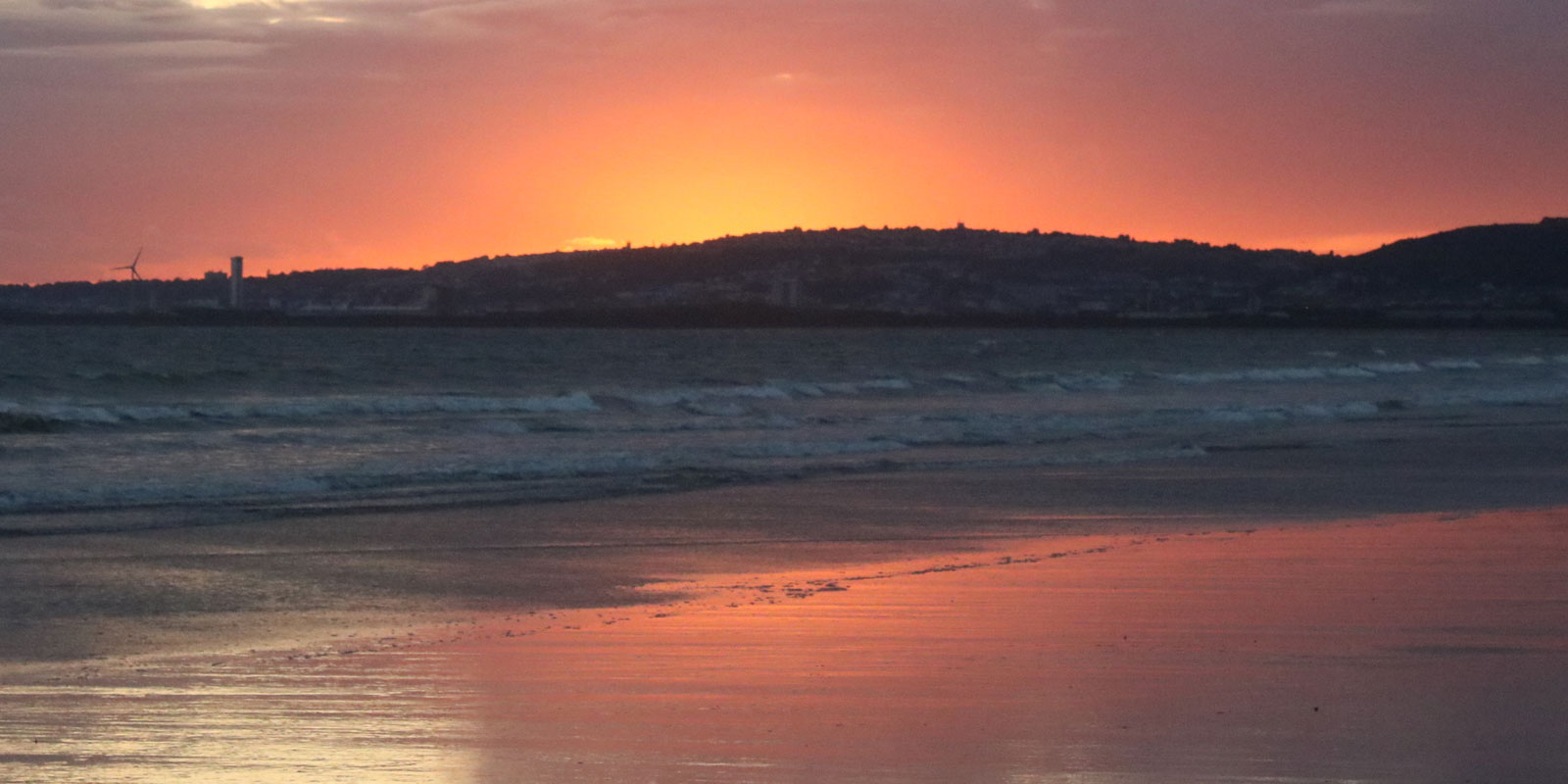 A sunset walk on Aberavon Beach, summer's drawing to a close but the sun doesn't care, it keeps on setting. There was an unfortunate occurrence for the captain of a boat who had beached himself two or three days previous. According to a fisherman who was in the know, he wouldn't be able to re-float his boat for another 4 days.
31 August 2017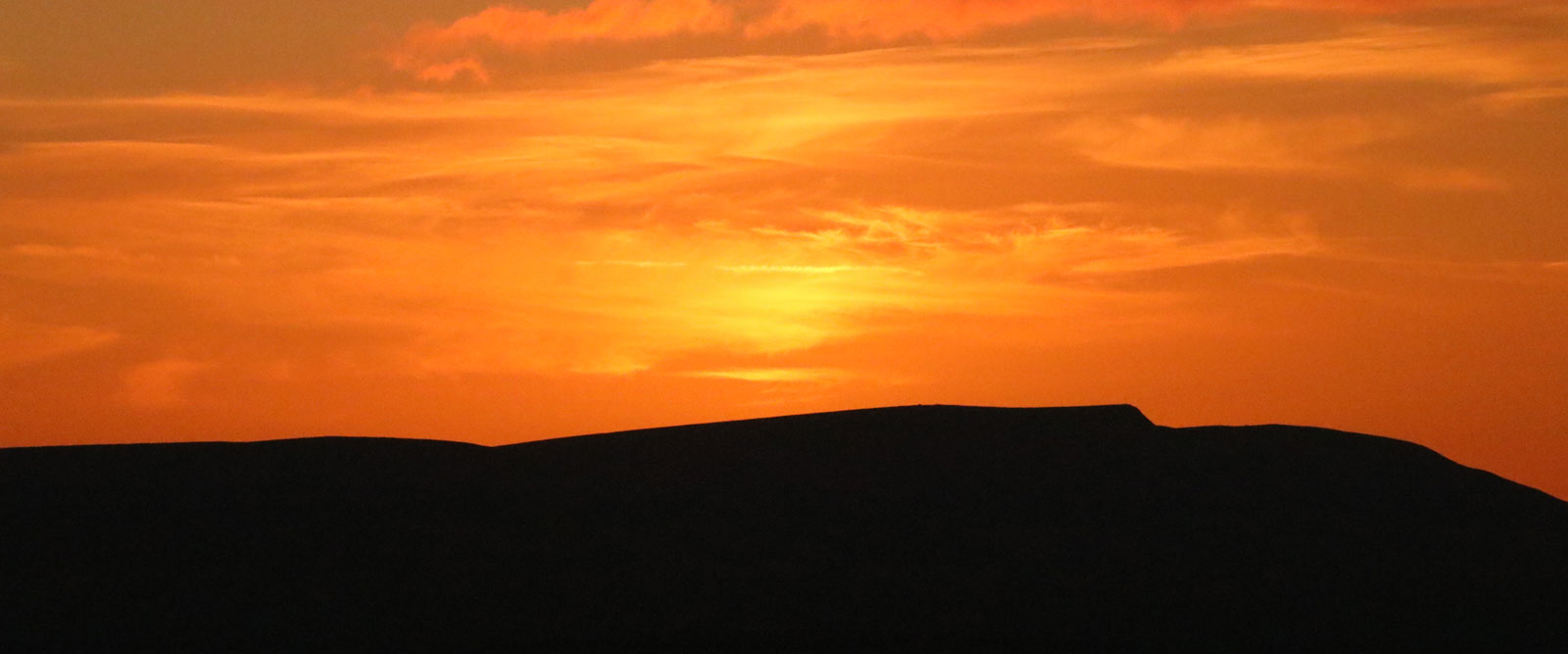 A stunning orange sunset from Fan Llia in the Brecon Beacons, this is one of my favourite spots to witness sundown. This shot is about 10 minutes after sunset and the air was just turning nippy, a pair of gloves would have gone down a treat, winter is on the way.
Search the website with Google