DAI'S WALK-AROUND-WALES BLOG - SEPTEMBER 2018
1 September 2018 - Caerleon
This was a road trip weekend for us with a visit to see the grandchildren and have a short walk with them in Maesteg. We let my grandson Gethin loose with the camera and he took his first group portrait.

and some flowers
Wild rose & rose hip

Not sure of the name of this one but it's quite common and tends to be fluffy around the top after flowering..

It looks a bit like red campion but eventually I've settled with Rosebay, (also known as Willowherb and Fireweed)
From there we headed to Caerleon to visit the Roman amphitheatre, museum and baths. Luckily for us this was the last day of opening at the Roman Museum prior to it closing for roof repairs. Good timing indeed.
On the way out of Caerleon we stopped for as moment of nostalgia at the Hanbury Arms. This was the location for my only win in a marathon kayak race, this race started about 8 miles up river from here and the pub was the finish line for the race.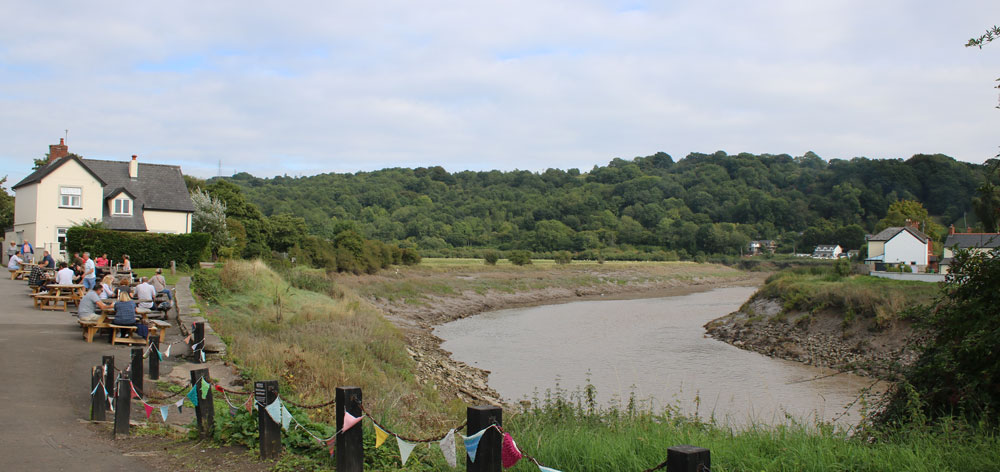 Then it was over the bridge to visit daughter number 2, Victoria in Reading, staying the night before heading back home to Wales.
4 September 2018 - Sunset walk on Aberavon Beach
There was a strange arch effect above Swansea this evening, I didn't spot it at the time, it wasn't a problem with the camera lens because it remains constant above the city even in distance shots, I wonder if it was a rainbow that was saturated with the red of sunset? Thanks to the fishermen who were happy for me to take their photos. The guy in the middle shot (from Skewen) was fishing for sea bass but had no luck, your man on the end has caught a ray which he put back for another day.
5 September 2018 - Sunset walk on Aberavon Beach
8 September 2018 - Waterfall Walk
Once a year I like to make a full appreciation waterfall country with a complete tour of the main falls in this area. As there are so many fantastic waterfalls in this area I have to limit the tour only to those rivers that form the main tributaries of the River Neath, namely the Nedd Fechan, Pyrddin, Mellte and Hepste. Normally I would complete this tour when the rivers are in flood but being the summer has been long and hot I thought why not do the tour while the ground is nice and hard and dry. I have photos of all the falls and for I change I thought I'd do some selfies, bored with being sensible on the first waterfall Sgwd Gwladys I soon changed my focus to being as silly as I could possibly be. Be warned when opening the image below, I'm not pretty.

Also included in the tour is Porth-yr-Ogof, a cave on the Mellte river, well worth the additional 2 miles it adds to the tour.
| | |
| --- | --- |
| \ | Sgwd Gwladys |
| Horseshoe falls | |
| | Lower Ddwili |
| Upper Ddwili | |
| Porth-yr-Ogof | |
| | Sgwd Clun Gwyn |
| Sgwd Clun Gwyn Isaf | |
| | Sgwd Pannwr |
| Sgwd - yr - Eira | |
11 September 2018 - low tide at the Ferry Bend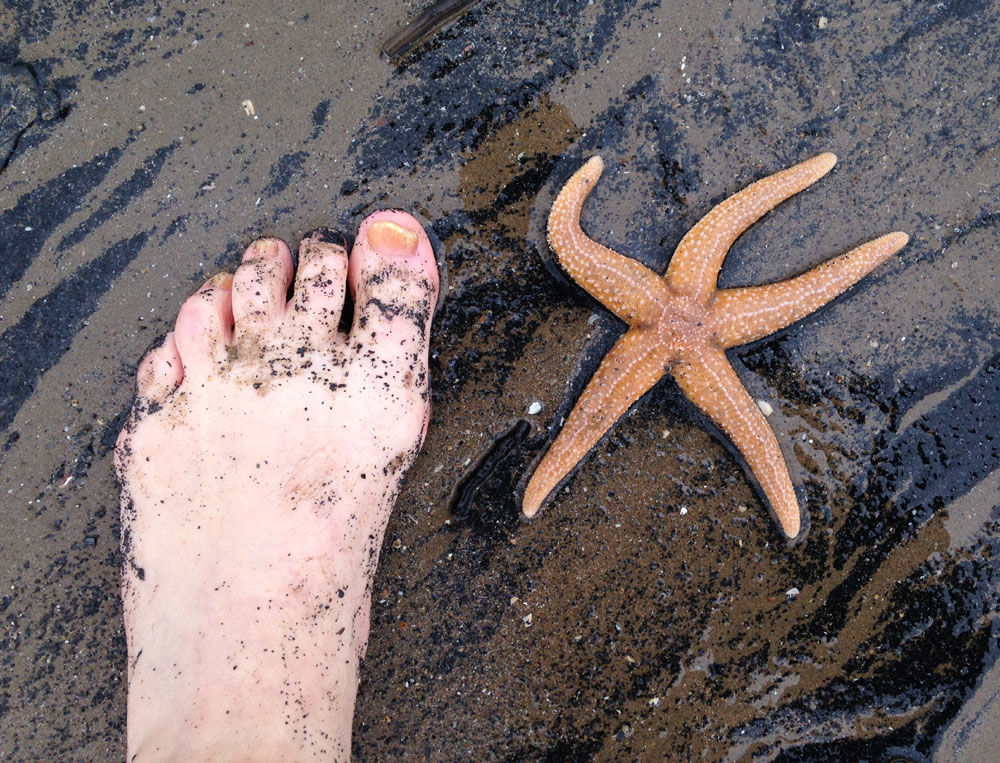 I caught my first lug worm after a lesson from this fisherman. These are messy fellas, the yellow on his tail came off onto my hand and was not easiest stain t remove. For those off you who are disgusted by the antics of fisherman who dig up and use live bait, you have to realise that I saved at least 8 lug worm by interrupting this fisherman. He was extracting them at least 2 a minute and the time it took for him to show me how to use his extracting machine, me using the machine and having photo time took around 5 minutes. During this time he caught one and I caught one. Therefore I saved approximately 8 lug worm because his time at low tide was limited. The green thingymabob on the right is a grey sea slug although this chappie was quite green. The right hand pic is the underside.
23 September 2018 - sunset walk Aberavon Beach
| | | |
| --- | --- | --- |
| | We walked around the kitchen making a blueberry cheesecake followed by a sunset walk on Aberavon Beach. | |
25 September 2018 - Fan Hir ridge at sunrise & Llyn y Fan Fawr swim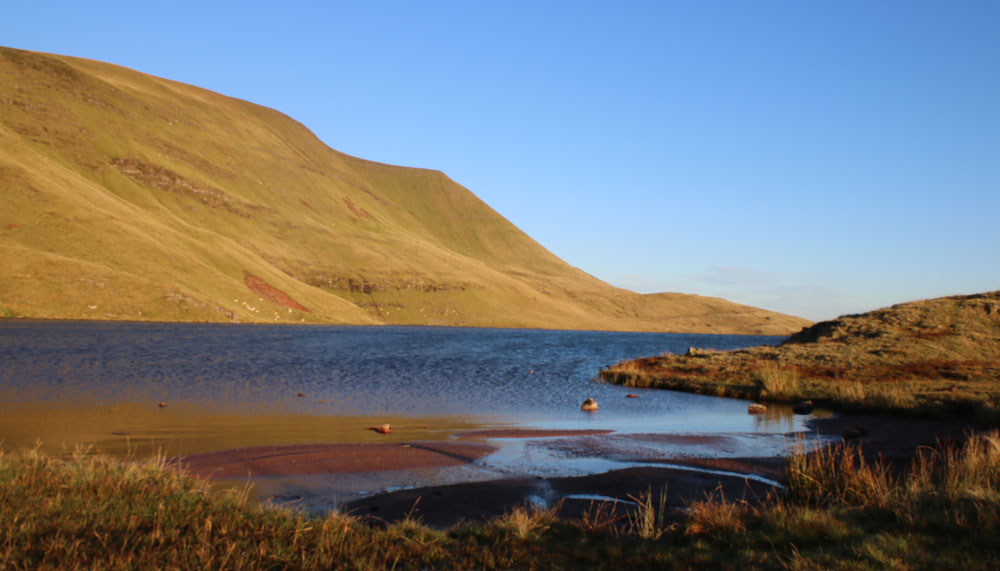 26 & 27 September 2018 - Sunrise & sunset walks
29 September 2018 - Fan Hir ridge, Fan Foel at sunrise, Llyn y Fan Fawr swim & Maen Mawr visit
Search the website with Google