Dai's walk around Wales blog - February 2019
3 February 2019
Gethin and I took a walk as far as the viaduct at Cwm Gwrelych. It had snowed a few days previously and there were still some patches on the ground, It took us nearly an hour to make it to Cwm Gwrelych, a distance of around half a mile. We had an action man (Bro) and car with us for snow time entertainment. We also played the falling leaf game and Gethin caught an oak leaf after I gave the tree a little shake.
| | | | | |
| --- | --- | --- | --- | --- |
| | | | | |
| Gethin finds a fresh patch of snow to play in. | car shapes | Bro trekking through the snow | Action Angel | Gethin and his first caught leaf |
15 February 2019 - Ferry Bend at sunset
I was due to stretch my aching muscles some time today so off I went to the Ferry Bend for sunset. I caught my newest pair of Brasher's with the sunset in the background, the light was quite nice too as I returned along the river to the car so I spent a few minutes with the camera on long exposure attempting to flatten the water.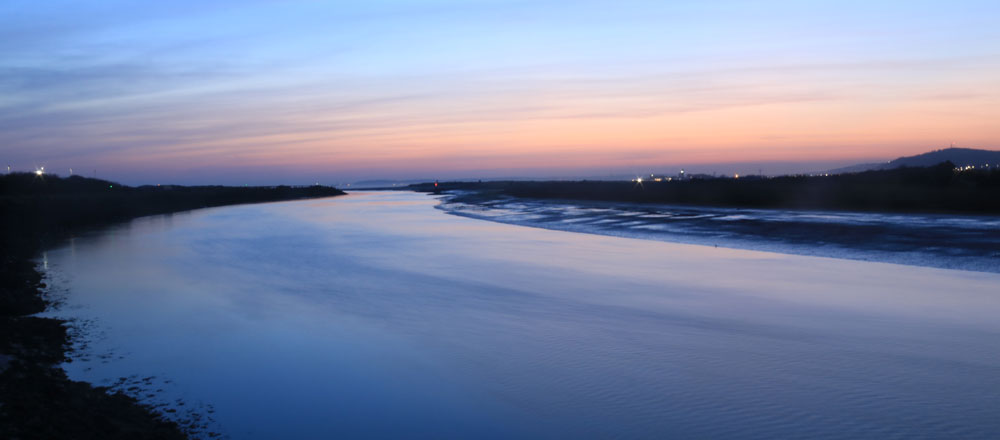 26 February 2019 - Tour of Glynneath with Gethin
The monster truck was going fast
I swum underwater and swum on top of the water as well. This is the first day that I swum on my own
gethin and monster (Gethin's first written blog)
monster (Gethin's second written blog)

Gethin dictated the information for the first two pictures with a little help on the second from Grampa. This is the first day that Gethin swam on his own, he covered about 2-3 metres pushing off the wall. He is now comfortable swimming underwater and it's only a matter of time before he combines swimming underwater with breathing above the water and greater distances are achieved.
☺
Search the website with Google