DAI'S WALK-AROUND-WALES BLOG - APRIL 2017
8/4/2017 - Sgwd Eira
The 8th of April 2017 was one of those days where the weather was just perfect. Around 18 degrees without a breath of wind and a cloudless sky. A trip to Sgwd Eira was called for and Hayley and I did the trip. Awesome :)
14/4/2017 - DECLINE & FALL ON TV - 1-3/9/16 - JAILHOUSE ROCK - FILMED IN TREFIL QUARRY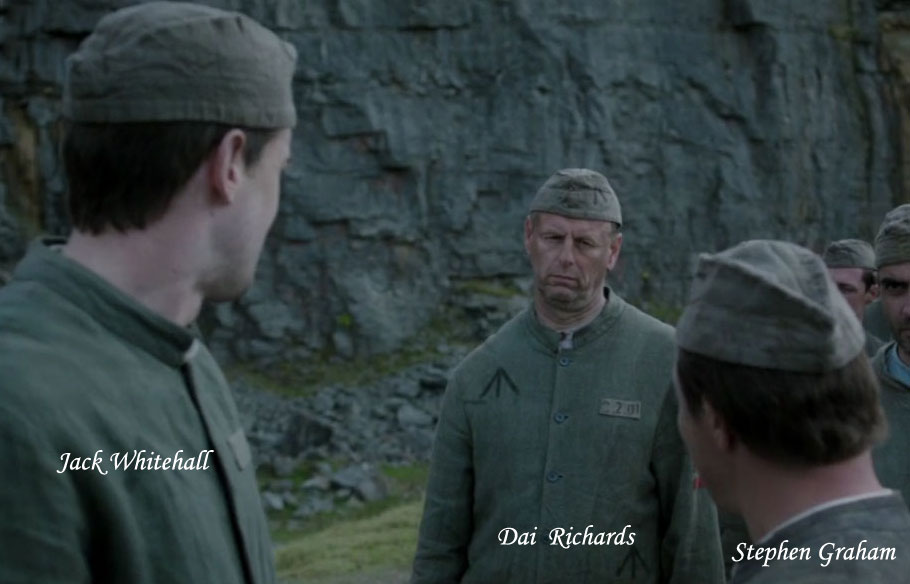 Last September I spent 5 days on a BBC production of Decline and Fall by Evelyn Waugh. The series is filmed almost entirely in Wales although two of the days I spent filming were inside Shepton Mallet's Cornhill prison, not a nice place ! My role was a prisoner and I worked alongside Jack Whitehall (Bad Education) and Stephen Graham (This is England). The locations in Wales where we filmed were Trefil Quarry, (I was a in a chain gang) and Cyfartha Castle, Merthyr for a church service. In the above scene I had to grunt to prompt Stephen and Jack to move along and then had a stare off with Stephen.
A nice sunny morning and the early morning start prompted a ride on the Brompton to the set at Trefil quarry on the 3rd day of filming.
Aplogies for the lack of blogging for this month, we've been busy on others things.
Search the website with Google