Dai's walk around Wales blog - January 2020
1 January 2020
HAPPY NEW YEAR - Hayley and I headed off to Sgwd Henrhyd for a new year's day walk. It was a busy day at south Wales highest waterfall, the roads were lined with cars parked up and the car park was full but our timing was impeccable, our arrival coincided with someone leaving. Happy days.
FOR MORE INFORMATION ABOUT HENRHYD WATERFALL - CLICK HERE
8 January 2020
Dad's Army, Morfa Terriers company, headed out for another photo shoot on Hazel's bench, the plaque had been added since our last visit so another shoot was called for. What became clear in photo shoot was the reason why Private Orrells remains a private, he was insubordinate throughout and was extremely lucky to escape heavy duties. When serious faces were called for Orrells was smiling, when smiling faces were called for he was serious, when asked to sit on the bench he stood, when asked to stand he sat. This threw the whole shoot into confusion, corporal Lott out on the flank almost exposed himself (to enemy snipers). Thank goodness Sgt Major Smith retained control over the whole group, he barked a few orders, instilled discipline and marched the squad to Verdis for the disbursal of rations. Private Orrells was charged with the task of serving coffee and tea cakes, he redeemed himself with his remarkable ability to put a shout in for seconds.

This walk is dedicated to the memory of Hazel Smith 1940-2019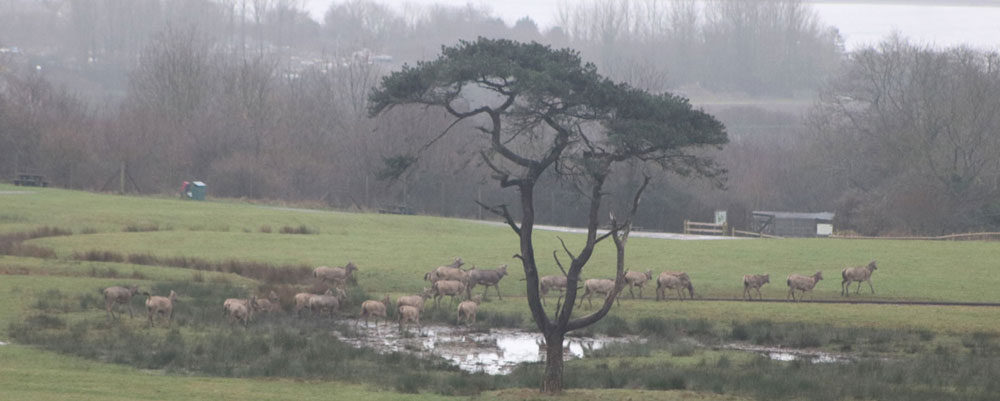 | | | |
| --- | --- | --- |
| 11/1/2020 | | It stayed dry for a few hours and we snatched a family walk in Margam Park, the deer were quite active and on the move. |
| | | |
| --- | --- | --- |
| 14/1/2019 | | Their meteoric rise to fame has been recorded diligently in TV adverts this Millennium, however when put to the test this meerkat failed to meet the standard set by his more illustrious cousins on TV. On a Morfa Terriers recent visit to Plantasia during storm Brenda, Brendan or Brendaloo (I didn't pay attention to the weatherman) we set this meerkat the simple task of acting like a human. To give him a clue as to how he should behave we showed him the classic human acting like a meerkat pose and he failed dismally. Those little meer-arms just aren't high enough. To ensure he does better next time we put him on a charge which means he has to undergo a two week course on learning how to musically fart underwater the tune in Cumbiaaaaaahhhh my Lord, Cumbiaaaaaaaahhhhhh, at lake Windermeerekat. |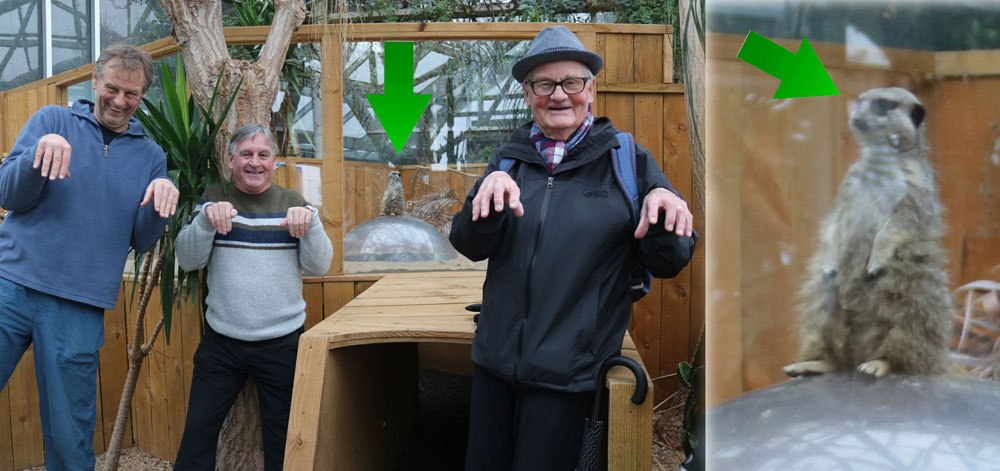 18 January 2020 - sunrise walk Bracelet Bay to Caswell Bay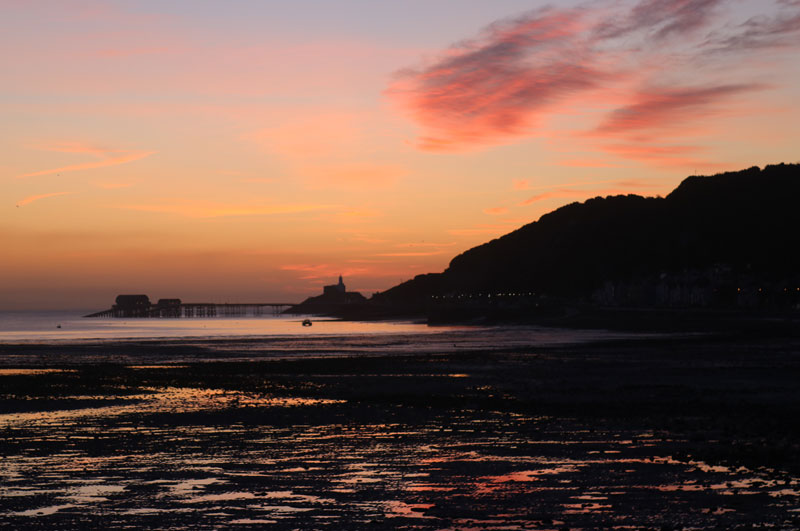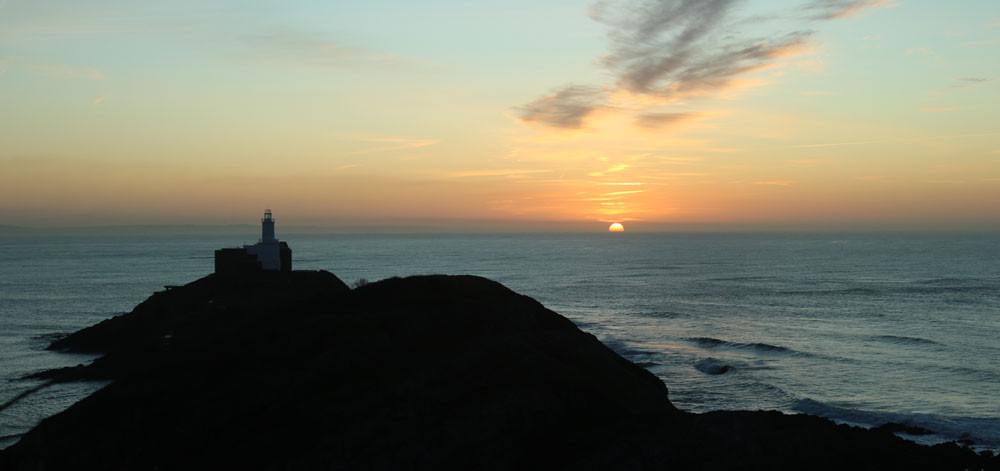 I'm not a great fan of out and back walks, but this walk is an exception and out and back is recommended, the views are stunning and the sea is always near. I do like the sea and there was a good swell which kept grabbing my attention as we walked. Sunrise was 08.12 and we were running to time for an 08.00 ETA so Hayley and I took a couple of minutes to capture pre-sunrise from Oystermouth. Parking up in the large Bracelet Bay car park I spent a few minutes capturing the sun's appearance before heading off on the recently laid concrete path between Braclet and Rotherslade. The nice thing about this walk are the several options for coffee or food on the way and with the late sunrise almost everything is open by the time you reach it on the way out and is definitely open on the way back. The round trip took us 2 hours 50 minutes at a leisurely pace. This was the first sunny day for what seemed an age, welcome back Mr Sun, we missed you.
21 January 2020
Dad's Army - Morfa Terriers Company continued their patrol of Swansea last week. Crossing Trafalgar Bridge, Smith and Norling discussed their role in the battle of Trafalgar, 1805, Smith told of how he bullet bounced off a French musket and rebounded back towards his ship to fatally wound Nelson. Norling told of how Nelson mistook him for Hardy and when he leaned over to kiss Nelson, Hardy turned up and gave Norling one up the belly in a fit of jealous rage. The stories flowed as we patrolled SA1 and then we took time out for a photo shoot, the reflection in the dock water was crystal clear, Rees and Orrells wouldn't allow Richards into the photo. "One Richards is unbearable, two is a definite muntiny" they said.............................
onwards and upwards.......... until next time.............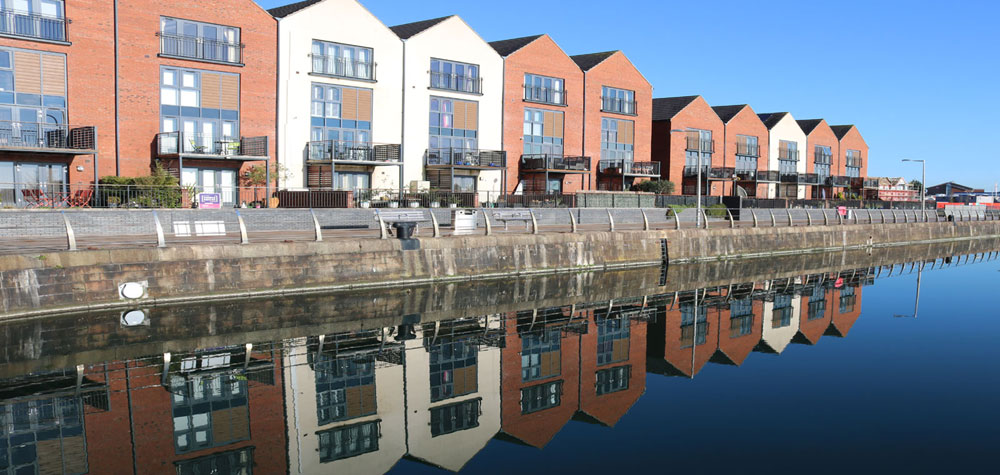 25 January 2020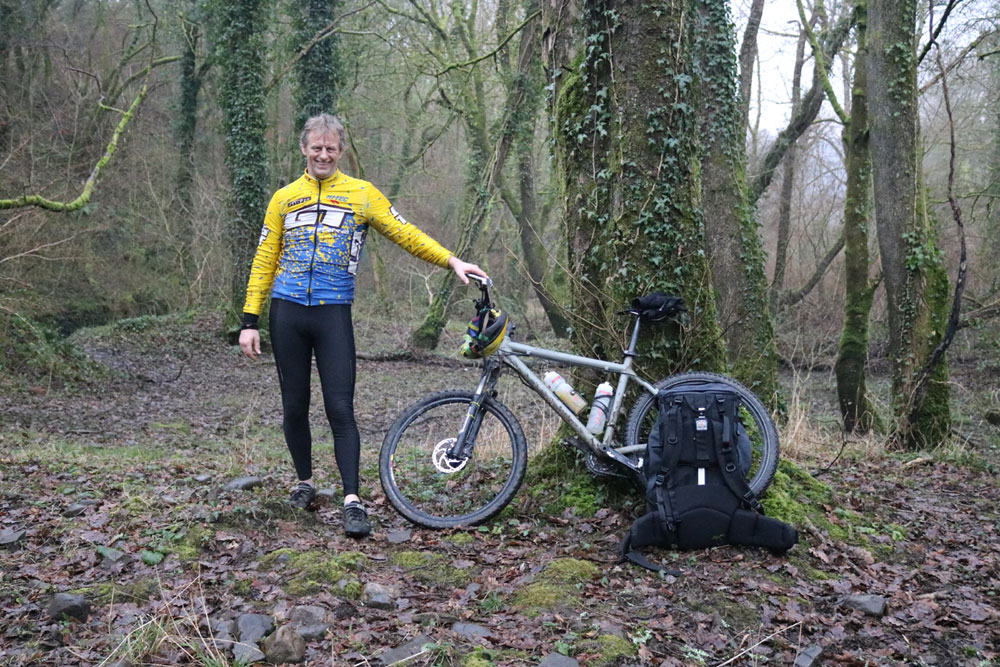 My monthly sea temperature check up continued with a cycle to Aberavon Beach and a dip of around 10 minutes. This month there was a reasonable chop and a quarter decent body surfing waves so I tried out some proper swimming. Starting with 1 stroke followed by a 10 second recovery I increased by 2 strokes and eventually got to 21. At 15 I was a little concerned at the cold affecting my ear drums or inner ear or something in the ears that was giving me some pain, so I stuck at 15 for a couple before moving up to 21 which works out judging by my pool stroke count to be just over 25 metres. I knocked it off at 21 to see if there was a lasting effect and 7 days later all is good so there is no short term problem. I would expect that to turn into lasting happy ears so apart from them sticking out like jug handles. The temperature test put it a bit colder than last month.
On my midweek run I'd caught my first sniff of wild garlic so on the way home from the beach I stopped off at Garlic Grove on the canal to take some photos of the wild garlic which is just starting to sprout up there. In two months time the floor will be a sea of beautiful green super aromatic wild super niffy garlic.
28 January 2020
The Dad's Army Morfa Terriers tour of Swansea this week took us past HQ, Battalion HQ that is, Morfa TA Centre-by-river. The Terriers on duty, Richards, Smith and Norling did a reverse salute to HQ for the benefit of the camera. Rations were distributed at the Morfa Shopping Centre and homage was paid to the Liberty Stadium, home of the Super Swans.
☺
Search the website with Google