COTTON GRASS

What are those plants called butt?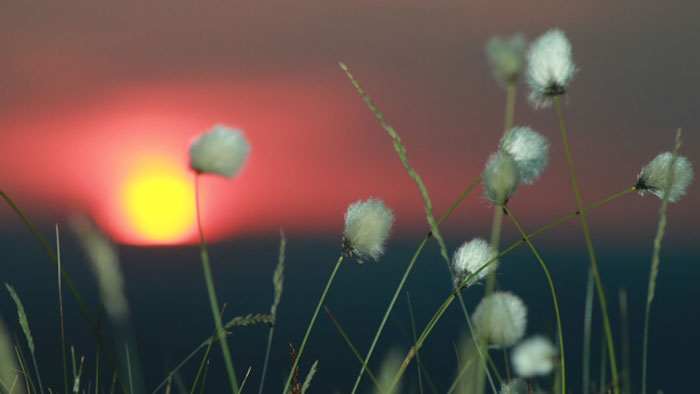 I call ed upon my friend google and entered the search term........... white fluffy plants brecon beacons
First page up was the website plantlife.org is one that identifies plants in the park (mainly cliff areas that are rare - a conseravtion project dated 2016. ( CLICK HERE )
The second website I tried was the Brecon Beacons National Park website understanding biodiversity section blankjet bog page mentioned "the fluffy seed heads of cotton grass" and this sounded just what I'm looking for.
so I entered the search term - cotton grass - which brought up photos of the very plant I'm looking for ............
Cottongrass (Common) Eriophorum angustifolium
with links to the following dedicated web pages, again on plantlife.org
"Cottongrass is a member of the sedge family and so not technically a grass at all. It thrives in the harshest of environments where it can take advantage of the lack of competition. After fertilisation in early summer, the small, unremarkable green and brown flowers develop distinctive white seed-heads that resemble tufts of cotton. Combined with its ecological suitability to bogs, these characteristics give rise to the plant's alternative name, bog cotton."
The Did You Know section on this page throws up some really interesting facts:
Cottongrass can grow densely enough to disguise bogs and wetlands. Consequently, it may be used as an indicator of areas which are hazardous to travel through.
The fluffy white fronds were once used as a feather substitute in pillow stuffing in Suffolk and Sussex.
Experiments have been done to see if a usable thread can be derived from the seed-plumes. However, the fibres are too short and brittle.
It has been used in the production of candle wicks and paper in Germany. In Scotland, Cottongrass was used to dress wounds during First World War.
Cottongrass seeds and stems are edible and are used in traditional Native American cuisine by Alaska natives, Inupiat people and Inuit. The roots and leaves are also edible and, owing to their astringent properties, are used by the Yupik peoples for medicinal purposes. Through a process of infusion, decoction and poultice they are used to treat aliments of the gastrointestinal tract and in the Old World for the treatment of diarrhoea.
It is the county flower of Manchester. The white plumes of Cottongrass are a familiar sight in wet hollows on the moors above the city. They are an emblem both of their boggy habitat and of the wide open spaces. ( CLICK HERE FOR THE SOURCE OF THIS INFORMATION ).
The wildlife trust also has a page (CLICK HERE) although its not as detailed as plantlife.org The page on the Wild Alba Tours website gives a lovely narrative about how to tell the difference between sedges, grasses and rushes.
Grasses, sedges and rushes are Graminoids. These are herbaceous plants which have long blade leaves and often occupy areas of open ground such as grasslands and moorland. To a relative beginner, these can at times look quite alike but the short saying 'sedges have edges, rushes are round and grasses are hollow right up from the ground' can help with sorting out whether it is a rush, a sedge or a grass you are looking at. As ever there are exceptions to this rule!

Cotton-grass, or bog-cotton as it is sometimes known, is actually a sedge. Following the 'sedges have edges' rule, a cross section through the stem shows that it is triangular in shape. This is also very obvious if you roll the stem between your fingers. ( CLICK HERE FOR THE SOURCE OF THIS INFORMATION )
This page also goes on to say that there are more than 25 different species. One is enough for me, its cotton grass and its a sedge because as well all know "sedges have edges" and that is all I need to know........