Dai's walk around Wales blog - October 2020
6 October 2020
In 40-50 years time, when I'm between the ages of 100 and 110 I to look back and see that today was the beginning of a new era in the annals of the Walk Around Wales website. I'm in the process of letting the dust settle on the Enzo Development era. The machines are churning up the land behind my house as we speak but I'm letting the noise in one ear and out of the other.
Today I knocked off work at one o'clock, picked up my bag and went for a walk, as walkers do. It rained, so I kept walking but found a dry spot under a bridge, opened my book and read. I've several books on the go but today's choice was Abraham H. Maslow "Toward a Psychology of Being". I'd been studying Maslow for a couple of months prior to Enzo and had to put him on the shelf but it was lovely to dive into the sea of words and pick up where I left off, and then I fell asleep............
12 October 2020
Today I believe I reached the end of my Journey of Understanding when I discovered what I believe to be the 'Meaning of Life'. Its time now to take stock of where I am and rebuild my understanding of life and apply it to my actions.
14 October 2020 - Bazza's 80th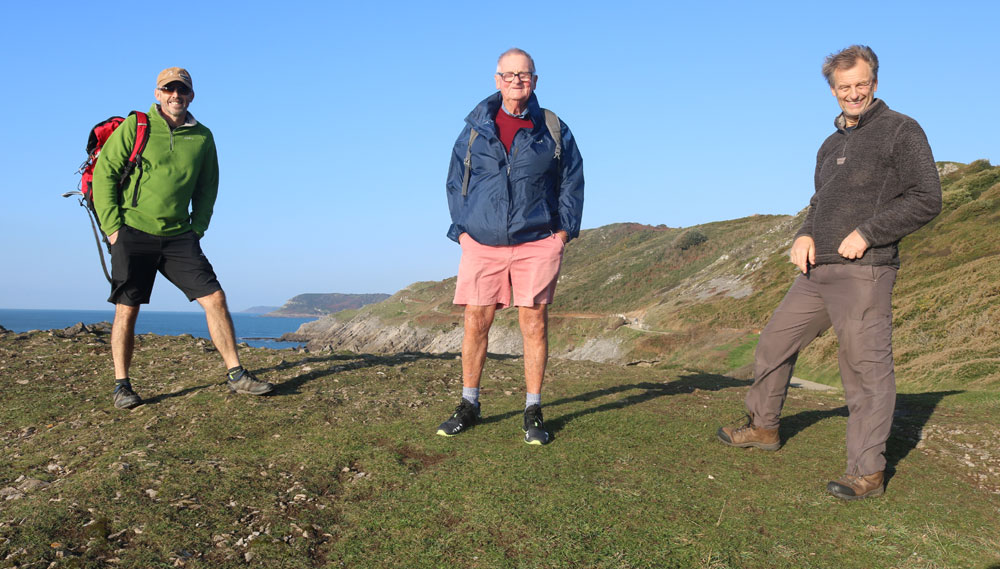 Nigel, Bazza & Myself took a short walk to a point between Langland & Caswell, followed by coffee and a bacon & egg bap. It was a happy 80th birthday and it was well done to Nigel for taking his card because they weren't taking cash anywhere.
24 October 2020
I just needed to get this video out of my system and test to see if this style of video is a possibility for the future.
Is Neath-Port Talbot Councillor Dennis Keogh just a Margam Bully Boy?

During a Neath-Port Talbot Council Planning Committee meeting Councillor Dennis Keogh made an unwarranted attack on my personal character. My son Jimmy was not impressed and neither was my father Glyndwr Penderyn-Bevan. We looked at Councillor Keogh's actions and came to the decision that he was bullying me in order to discredit me as an individual. I hope you enjoy this video as much as I've enjoyed making it but please note that the purpose of this video is to ask questions of the conduct of Councillor Dennis Keogh, if it has entertainment value, then that is a bonus.

I've taken the video off youtube for now but will probably release it again sometime in the future.
☺
Search the website with Google