Dai's walk around Wales blog - November 2020
6 November 2020 - Baglan Mountain stroll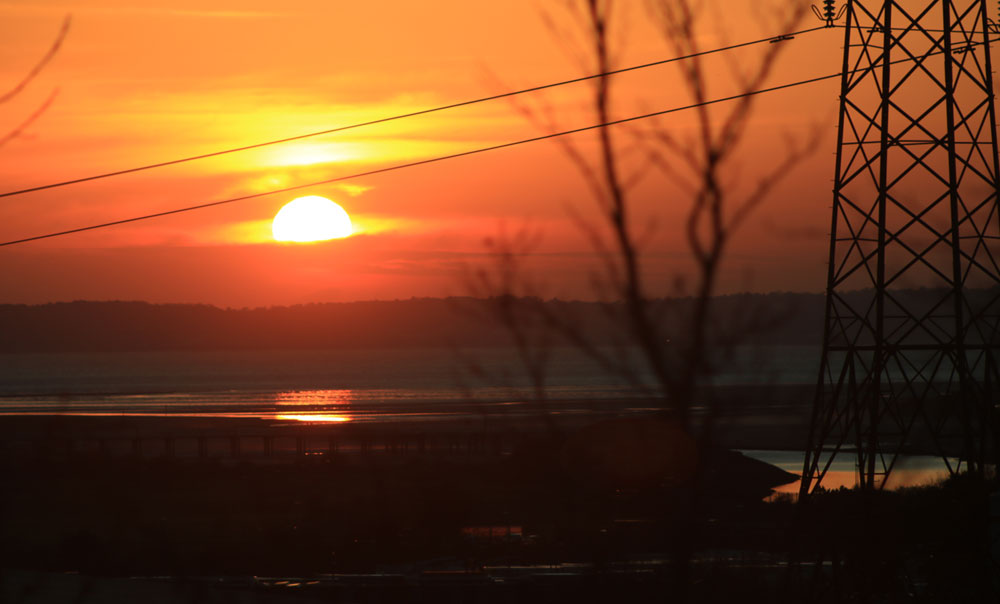 I went for a short walk on Baglan Mountain and took this setting sun as I came down off the mountain onto Penrhiwgoch near the Old Road and the Briton Ferry roundabout.

9 November 2020
Congratulations to my little boy Simon who this week contributed a chapter to the Royal Society of Chemistry book Organometallic Chemistry: Volume 43. The chapter contains lots of words that when jumbled up look the same as they did before and therefore you could jumble them up every day of the week for the next 10 years and I would still have no idea what it all means. The book does have a nice picture on the front cover and I've left the information about Simon's chapter below because believe it or not some people will understand it. Well done Simon from a proud daddy.

Organometallic Chemistry: Volume 43 published by the Royal Society of Chemistry

Chapter title Transition metal complexes of borane and borohydride ligand architectures containing a single tethering supporting unit

Contributed by Simon D. Thomas, Rosenildo C. Da Costa and Gareth R. Owen

This chapter provides a highlight on some of the recent advances and structural features of neutral borane and anionic borohydride units which contain a single tethered supporting unit. The supporting units covered include one-, two- and three-atom bridges. It focuses on the synthesis and characterisation of complexes formed, looking in detail into the spectroscopic features of the interactions between the boron-based species and the metal centre. It will also look at the structural features of the bonding by referring to X-ray crystallography data available. The review explores the range of possible interactions and potential reactivity at the boron centres. It also explores some early examples with a greater focus on three-atom supporting units and analyses the potential for delivery of hydrogen from boron to the metal centre to generate metal boron bonds.
10 November 2020
GLYNNEATH CONTAMINATION - NEATH-PORT TALBOT COUNCIL COVER-UP
youtube video release: https://youtu.be/OcqDYTulk8s
This video shows how the Neath Port Talbot Council breached the 1990 Environmental Protection Act and placed the health and lives of the residents of the following Glynneath streets at risk from untreated contaminated land:
Waun Gron, Brynhyfryd, Woodland Park, & Heol y Glyn and Inter Valley Road (A4109).

☺
Search the website with Google