The above OS reference is a general one for Margam Park so it made sense to start the walk at Margam Abbey and the Margam Stones Museum. Knowing the area very well, I didn't look for a start sign and didn't ask either so I'm not sure if one exists or not. I'm not doing very well providing information on this walk am I ? Leaving the Abbey I headed out onto the road and behind Margam Castle. Using an OS map to navigate I followed what I thought was the correct route for the walk. Unfortunately the map was either an old one or wrongly marked because the signposted route I realised on my way back follows the same route as the Ogwr Ridgeway. Confused ? Let me showe you what I mean.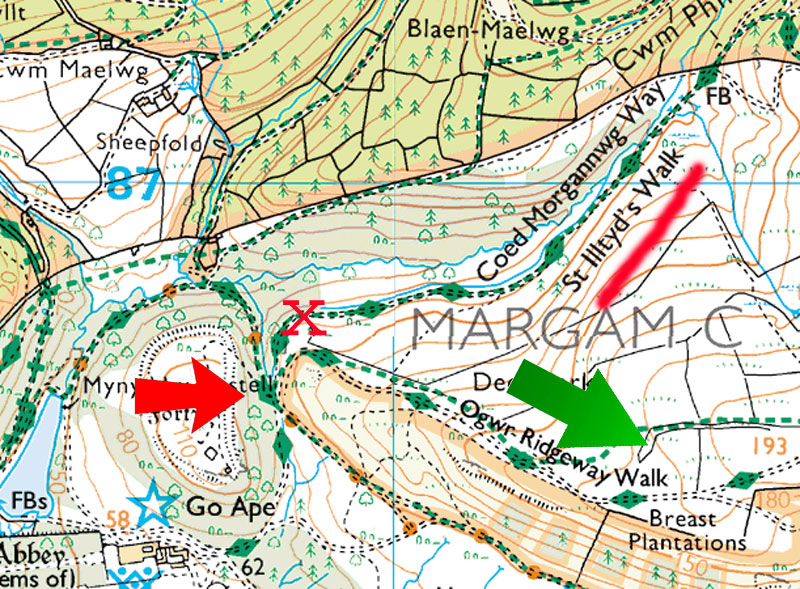 The map clearly shows St. Illtyd's and the Coed Morgannwg Way splitting from the Ogwr Ridgeway Walk, however, the St Illtyd's route is signposted to follow the Ogwr Ridgeway Walk. This is how this junction looks on the ground, you get to the top of the hill and there is a path to the left.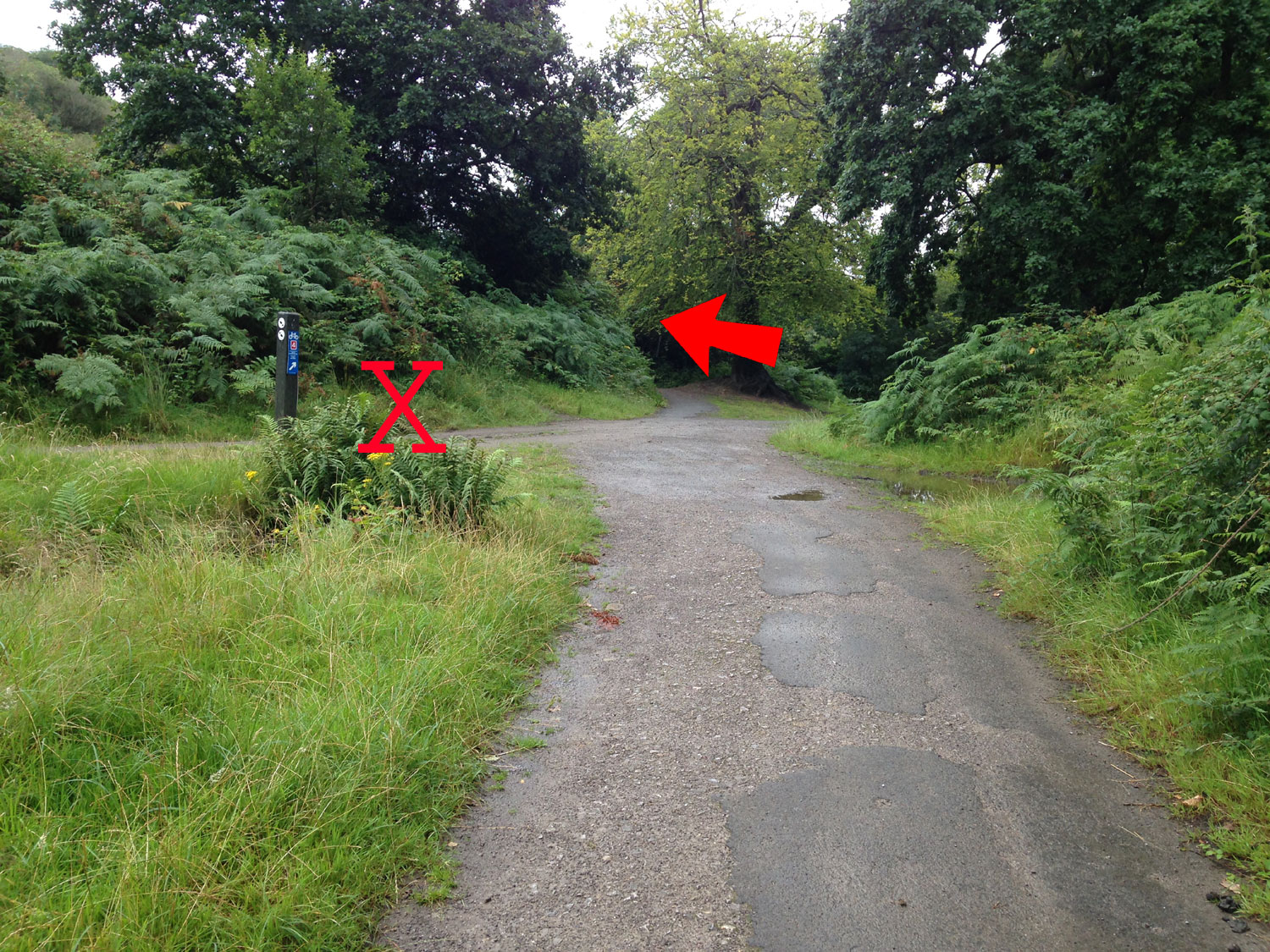 The waymarked route is the next track along on the left, this has a small sign on it.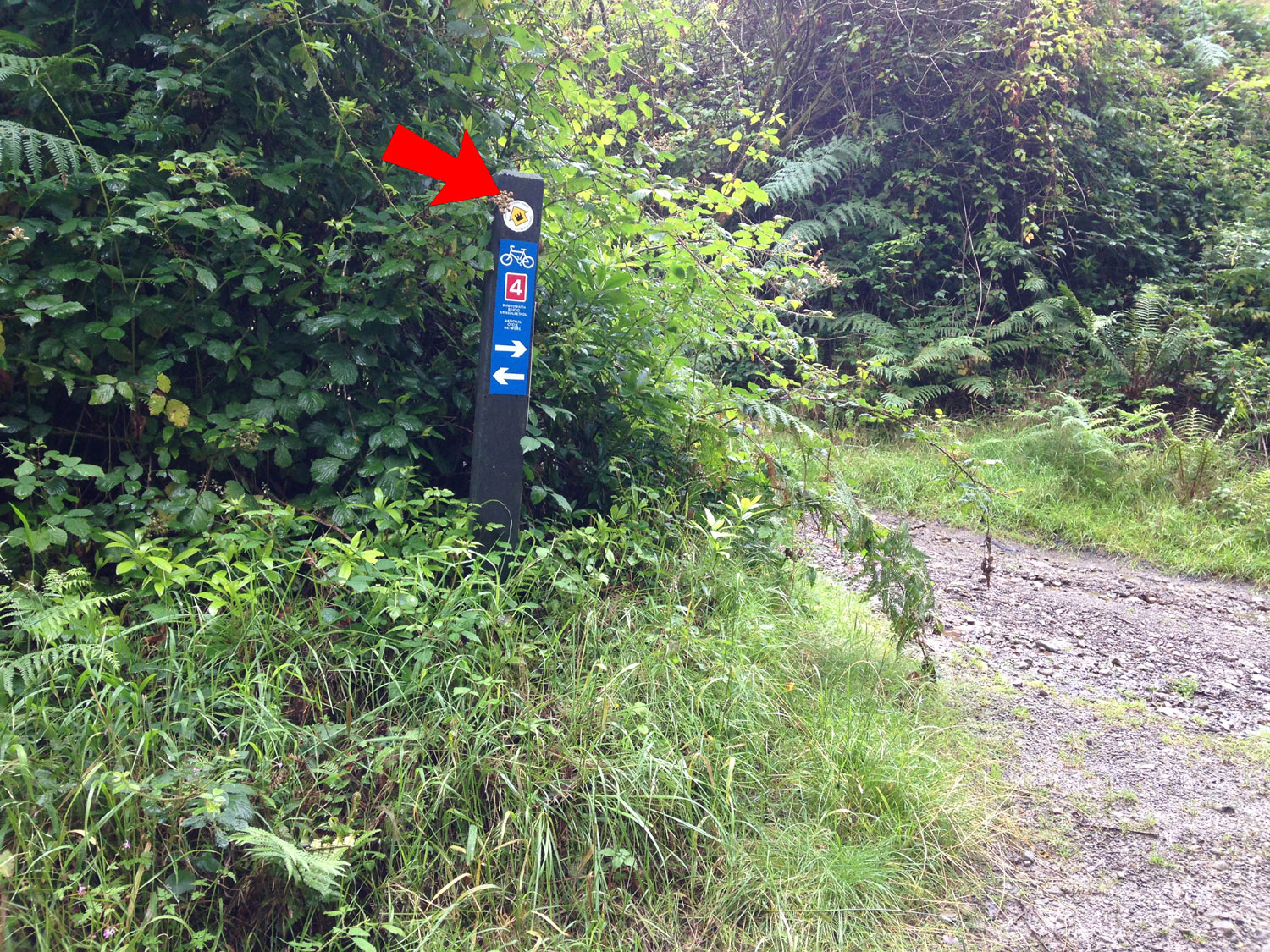 Back to the my walk, as I trundled along I thought it slightly odd that the walk was not marked and then a right turn was either overgrown or moved and I realised that I'd have to carry on and make up the route myself and before you know it I was following a motorbike scramble track that got me to exactly where I needed to be. All those hours orienteering finally paid off and that's the first time I'd ever been thankful for a motorbike track. On reaching the far point of the walk at the junction with the Ogwr Ridgeway the heavens opened and I was robbed of superb views of the Gower and West Wales coast. The walk headed back to the park and I suddenly realised that I was following the actual St Illtyd's Walk route and not the one on my map.
Once into the park it was time to get the camera out for some photos of the deer. The long distance photos were taken from the large stone overlooking the park. Seeing the large stags with antlers brought back memories of the time I was orienteering in the park and I rounded a corner to become face to face with a large stag, I turned around and went the other way.
Following the trail back down to the junction I could see the route of the Wales Coast Path in the distance that Hayley and I had followed earlier this year. The two paths, St Illtyd's and the Wales Coast Path almost touch near the Abbey.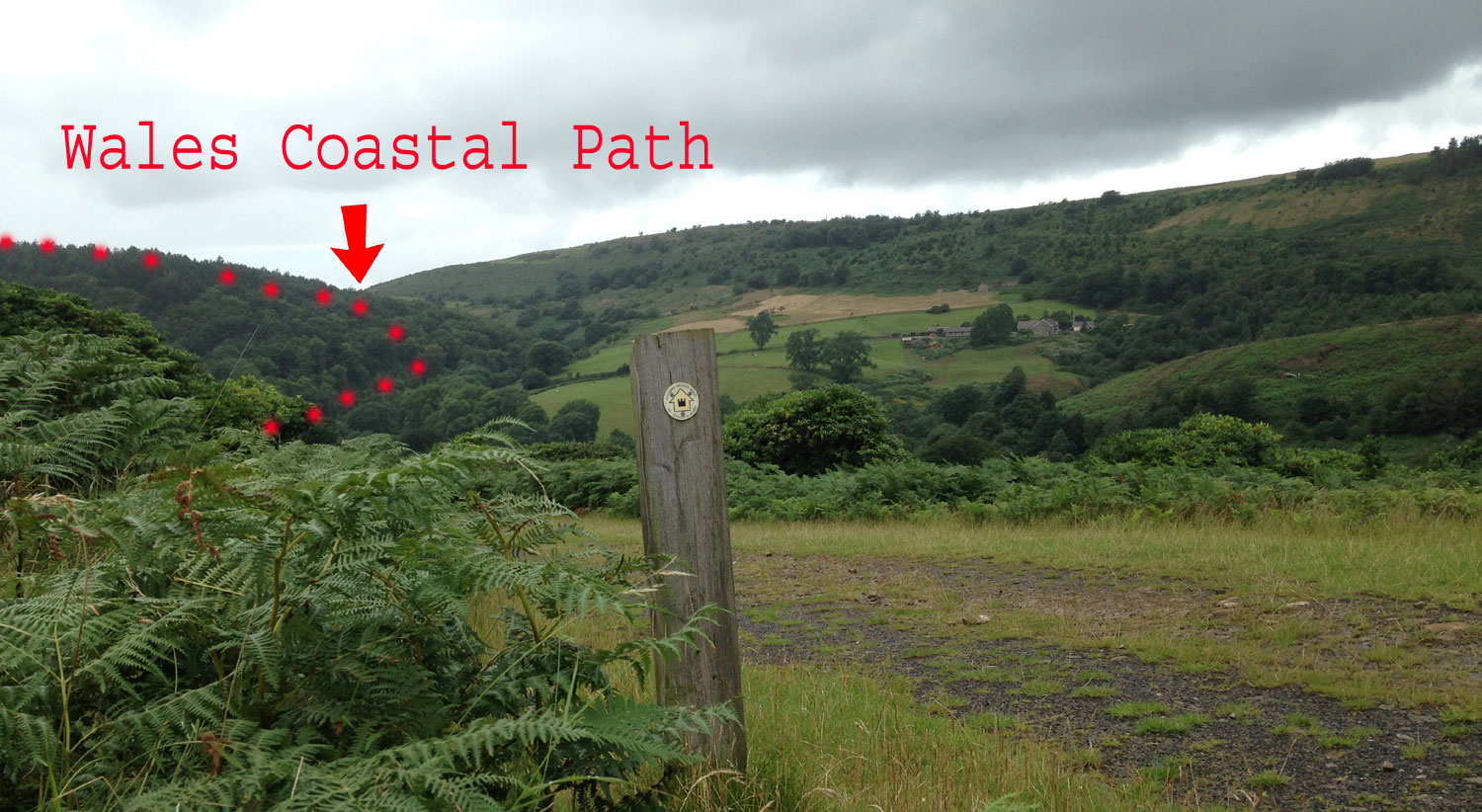 .. ..
my walk on Garmin