DAI'S WALK-AROUND-WALES BLOG - November 2016
1/11/16 - NPT TOUR - WALK 13 - JERSEY MARINE to BRUNEL DOCK
| | |
| --- | --- |
| | Starting near the Neath Port Talbot council offices at 'The Quays' and Brunel Dock we travelled to Jersey Marine on the cycle path then cut back around the back of the golf course and the high tide line alongside the river & beach. The Brunel Dock is an interesting structure. It's my theory that there were ten Isambard Kingdom Brunels, he seems to have built everything in south Wales and the west of England including railway lines, canals, ships, bridges, viaducts. I think he was cloned and then the ten of them were sent their separate ways to build as much as they could in a short space of time. The building in the picture was built by him and to the bottom left you'll see a sign that says Neath canal water. I've never see this before but I believe it's a pipeline carrying the water from the end of the canal to discharge into the the sea. Neath canal was built by you know who. |
5/11/16 - BROMPTON by NIGHT - FIREWORKS
For my second Brompton by Night outing I headed for Swansea and the fireworks. It was a perfect evening to celebrate the catching of Guy Fawkes and the foiling of the Gunpowder Treason Plot. The air was still, there were few clouds in the air and the night was crisp (about 2 degrees C) and not too cold, although I did go back to the car at one stage for an extra layer making 5 layers, including 3 fleeces. I was mistaken for the Michelin man at one stage. The aim of the night was to take photos of fireworks, not something I'd done before. I got to Swansea Pier for sunset, there was not much happening without clouds, took a few photos of seagulls, cycled around the marina until my battery was flashing red. With no spare battery and no photos of fireworks I thought the night was going to be a washout, but I got back to the pier and the battery lasted until the firework finale at St Helen's and I got a couple of reasonable shots. Its all a learning process, but I did get approx 8 miles on my Brompton which was fun.
6/11/16 - RIVERSIDE ALONG THE RIVER AFAN
My daughter Laurie and I walked from Port Talbot to Cwmavon rugby club to had out entry forms for the Glynneath 5 mile road race on Boxing Day. A 4 mile round trip on the river passing by where I used to play pooh sticks at lunch time when I was first at comprehensive school. I talked Laurie into playing a game with me and I'm ashamed to say that I couldn't let Laurie win, it's not in my nature. I kept the camera in my bag for most of the trip but had to take it out each time we passed the skip below. Bizarre or what ? Who in their right mind would put a rock that size into a skip?
7/11/16 - NPT TOUR - WALK 14 - BRUNEL DOCK TO FRANCO'S
There's nothing better than timing a walk to finish at Franco's at sunset apart from a better sunset.
We parked near Franco's and walked to the Brunel Dock via the Baglan Energy park. I felt sorry for the train load of logs lined up ready to be gobbled up and turned into power at the new power station.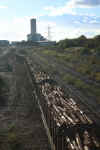 Once at the Brunel Dock we headed back to Franco's via the Ferry Bend and the beach. And after sunset good old Franco's fish & chips. Scrummy Tuck.
12/11/16 - NPT TOUR - WALK 15 - FRANCO'S to PORT TALBOT - 8.15 miles
Parking in Baglan we headed up church hill to Blaen Baglan farm and onto Mynydd Dinas. Lunching at Twin Town corner we then made our way to Port Talbot and paid homage to Dic Penderyn at his grave in St Mary's Church. The river path was closed so we made our way around the back of Blanco's Hotel where a new riverside path is being built. It will look nice when finished. Past the Craddock Arms which is closed and now up for sale, into Water St, Victoria Rd, Newbridge Rd to re-join the coast path along the river. A stop at Remos to refuel with cheesecake and coffee allowed us enough time to delay for the sunset. A nice ornage one. Back to Baglan and leg 15 is completed. As I'd lived the first 23 years of my life within this area Hayley couldn't get a word in edgeways as I yapped on about stories of my past from start to finish.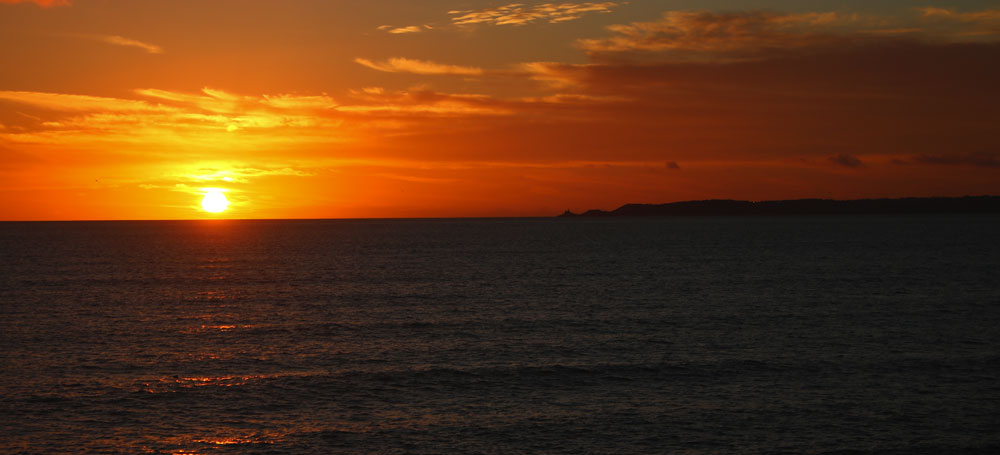 19/11/16 - SGWD GWLADYS & HORSESHOE FALLS
| | |
| --- | --- |
| A short walk from home to Sgwd Gwladys & the Horseshoe Falls with the three models pictured right. The autumnal colours were gorgeous. | |
20/11/16 - NPT TOUR - WALK 16 - PORT TALBOT to TAIBACH
Starting at the St Mary's Church pay & display in Port Talbot we made our way to Taibach lights via Station Rd, Plaza Cinema, Aberavon RFC, the Plough & Taibach Memorial Park. Once at the lights we headed up towards Goytre and cut up to the Wales Coast path just before the Taibach Workingmen's Club. We followed WCP to Velindre where I stopped to take a few photos of my old school Glanafan. We followed the river back to the car but did stop to pick up some cheesecake from Tesco, mmmmmmmmmmmmmmm
22/11/2016 - NPT TOUR - WALK 17 - TAIBACH to MARGAM ABBEY - Info to follow ASAP
Today I spent the day filming at Tredgar House on the film Journey's End starring Asa Butterfield (Boy in the Striped Pyjamas). The film is set in World War I and is based on a play of the same name.
Search the website with Google