DAI'S WALK-AROUND-WALES BLOG - October 2016
4/10/16 - HW NPT TOUR - LEG 6 - YNYSARWED to ABERDULAIS FALLS

A circular route along the Neath canal and back through the forestry to the falls at Ynysarwed. More info & more pics to follow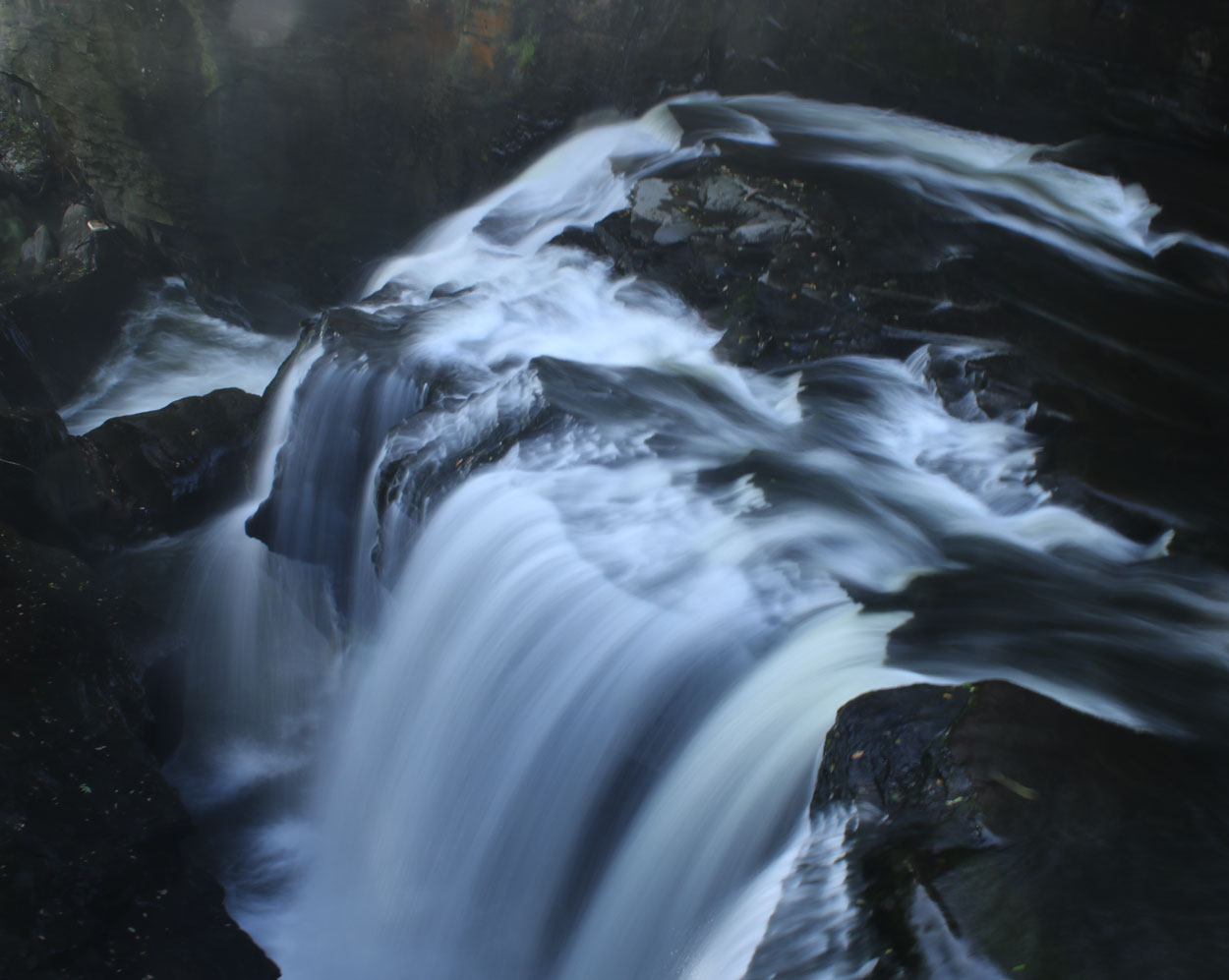 6/10/16 - HW NPT TOUR - LEG 7 - ABERDULAIS FALLS to NEATH
A circular route along the Tennant Canal to Neath, a coffee in Burger King and back through the Rhyddings, Cadoxton and Craig Gwladys Country Park. We kept seeing little doors in trees. More info & more pics to follow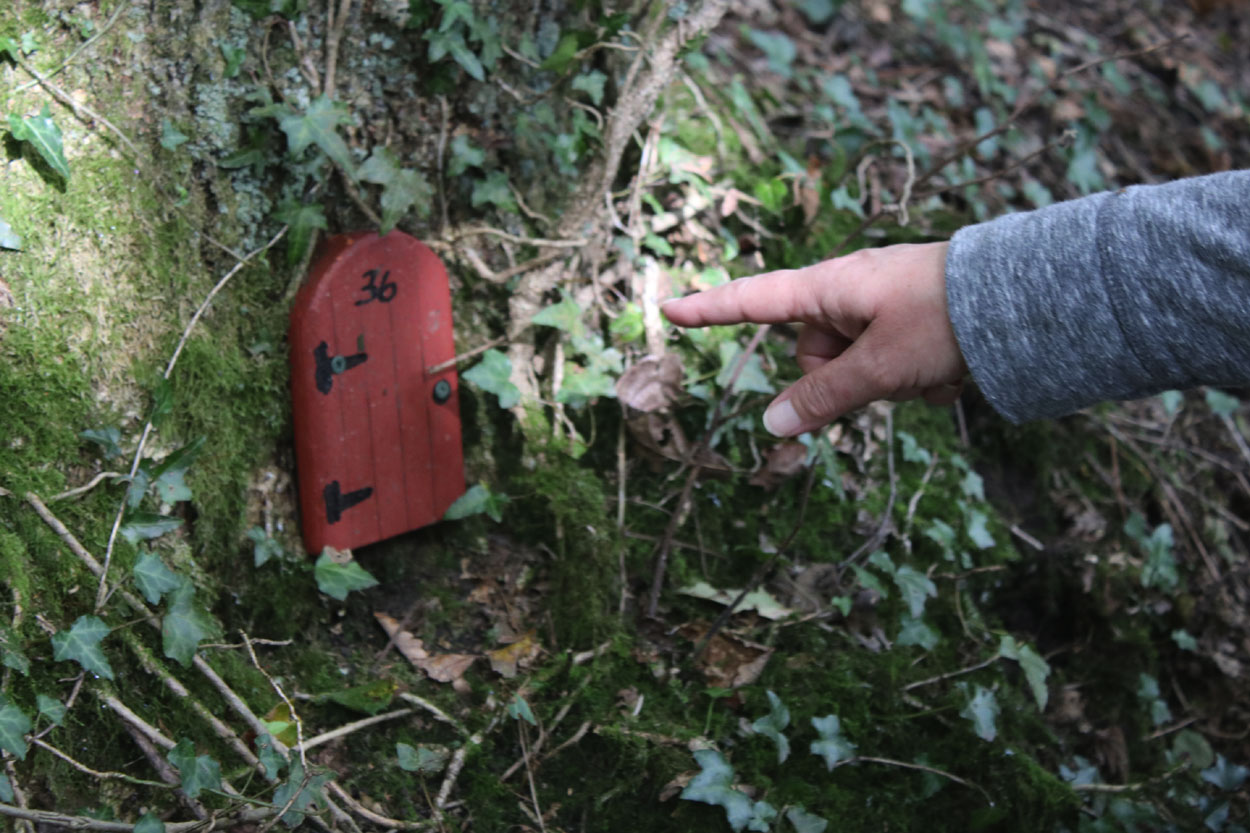 7/10/16 - SURF'S UP AT MORFA BEACH
A stroll down to Morfa Beach with Hayley and the camera for photos of the sunset. The surfers were out in force, 7 in total so I diverted my attentions from the straight sunset photo to one with the surfers in the foreground. It wasn't a super sunset just a small patch of red in the sky, but a small patch is better than no patch as my puncture repairer used to say.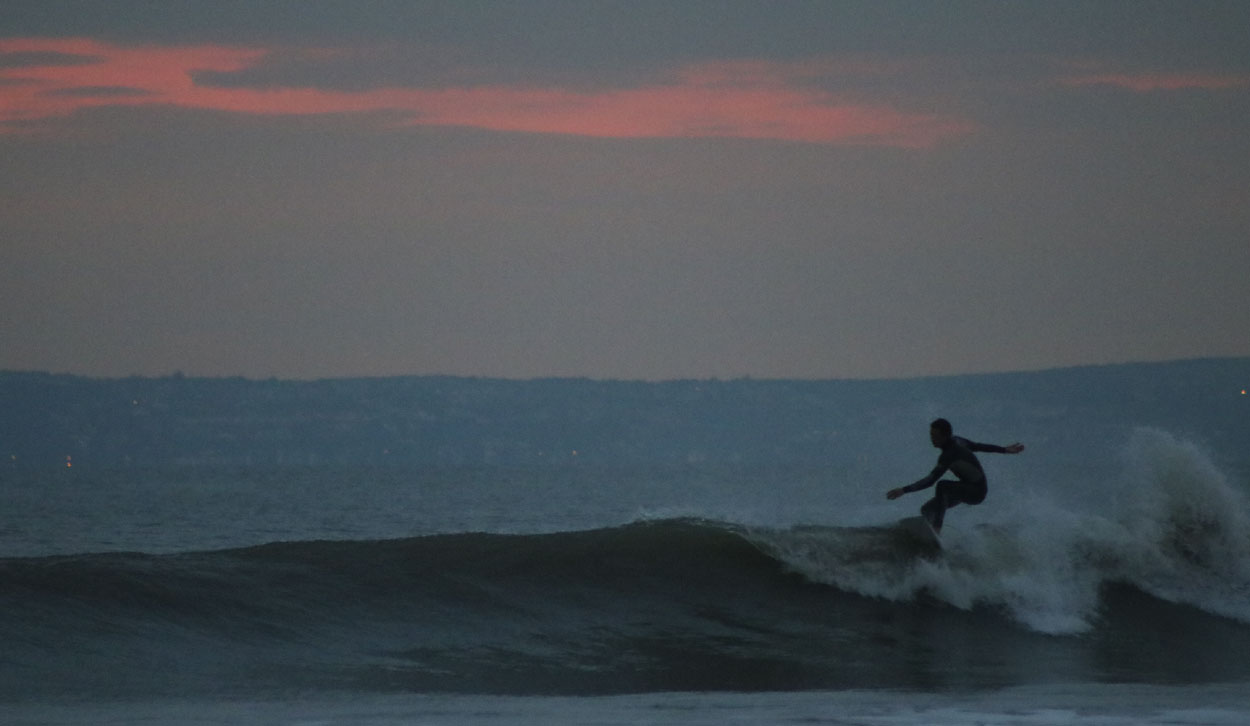 Not forgetting the little Vigilante Vixen who was waiting for us at the car on our return. She's a Guard Fox of course and we thanked her for looking after the car while we were at the beach. More info & more pics to follow

9/10/16 - SUNRISE ON PEN Y FAN
The forecast was perfect for sunrise on Pen y Fan so up Hayley and I went. We were on the ground at 5.30am and made it to the top with 45 minutes to spare for sunrise, unfortunately the clag was clinging to the mountain. We'd expected a busy morning on top, we weren't the first up, there was a torch near the top but the owner said hello and failed to introduce themselves. Then a party completing the three peaks arrived, next to the top were Ruth (from Cardiff) and Andy (Redhill, Surrey) and just before sunsrise James from Camberley in Surrey arrived, having started his journey at 3.30am that morning, a good effort. Mark from Swansea arrived and left in record time, then came back to shake hands because he didn't say goodbye properly. Meanwhile we'd cooked a coffee and had some porridge but the clag was still clinging, sunrise at 7.30 came and went and nothing of the sun could be seen. Ten minutes after sunrise and still nothing but then a slight light patch appeared. I grabbed my camera and missed it. Then another and the sky opened up and then we were above the clouds and the 'Stairway to Heaven' appeared and it was beautiful. I promised Ruth and Andy I'd put their picture on so they could download it so here they are, the rest to follow when I can.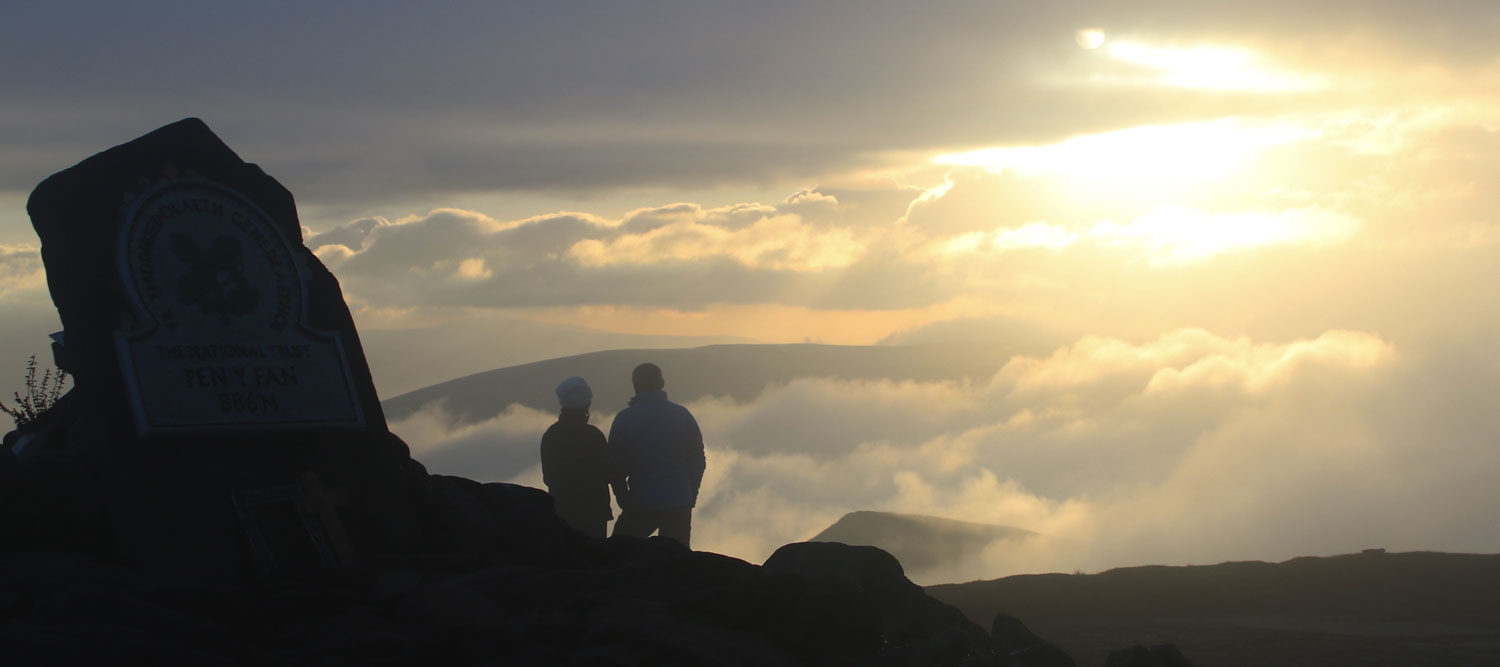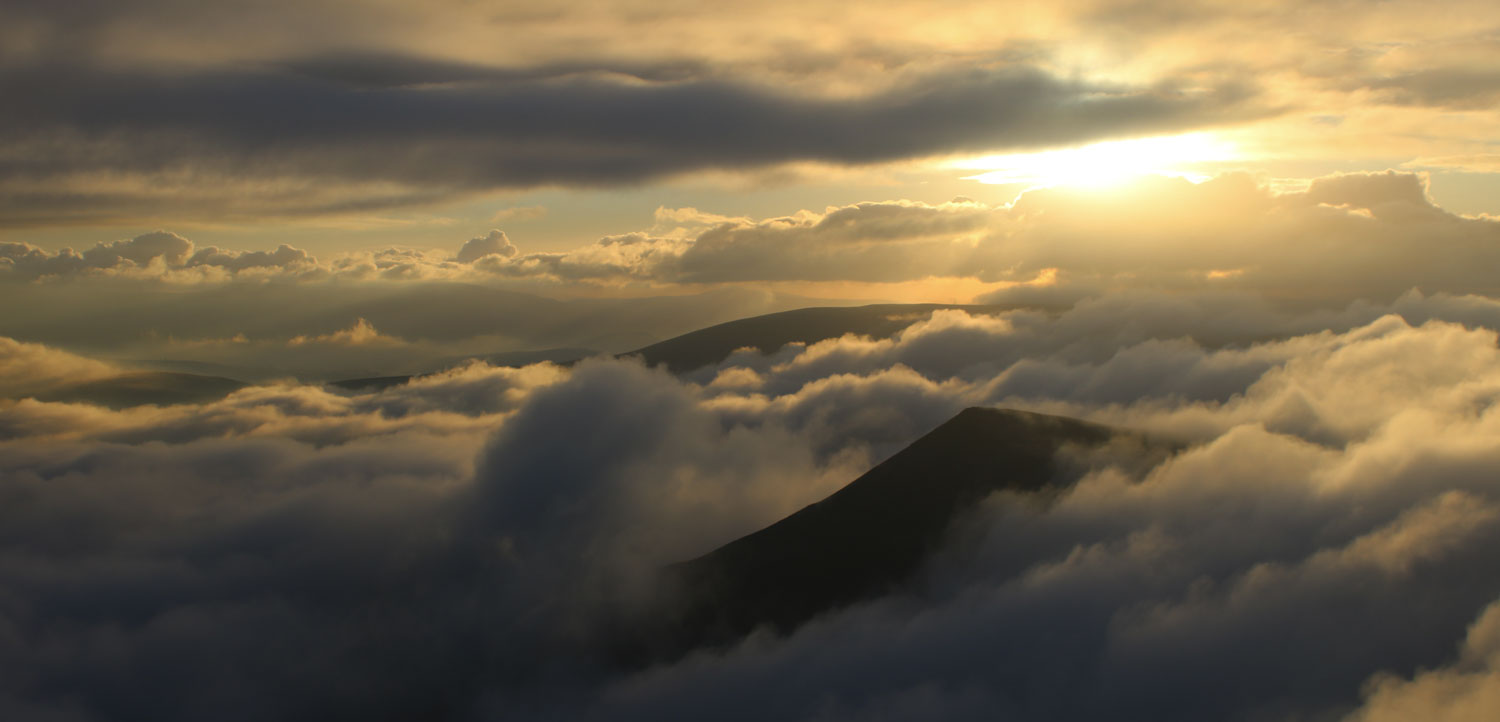 Stairway to Heaven
9/10/16 - SUNSET ON ABERAVON BEACH

Scooter boy finds air at sunset
It was still a nice day so to complete the set sunrise & sunset we headed to Aberavon Beach for our favourite sunset spot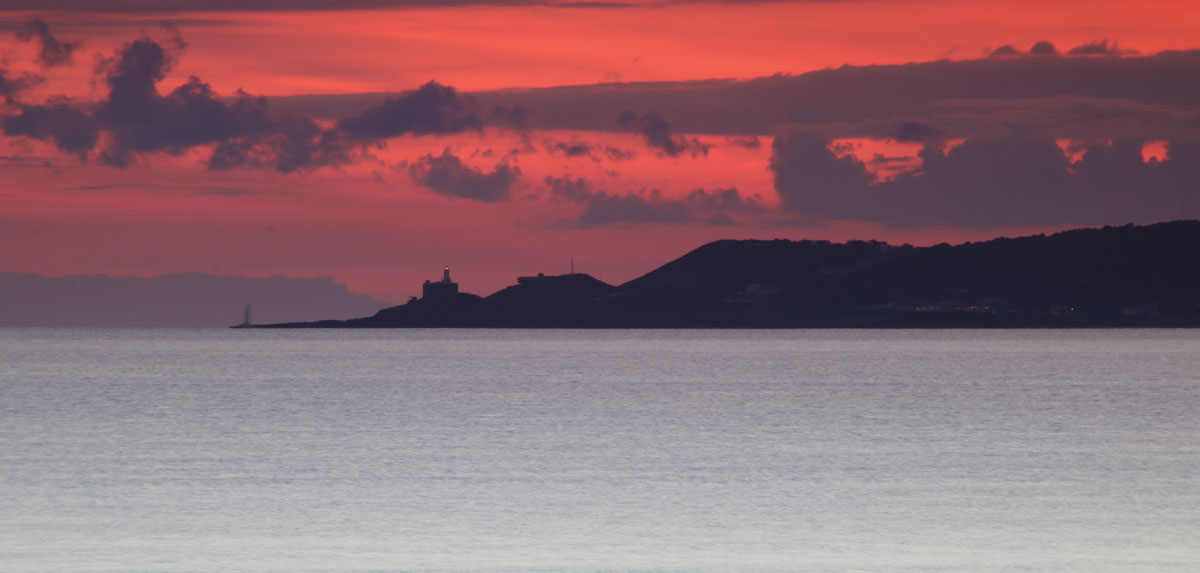 For the second day in a row it was down to the beach, its no easy task for us know, its a 40 mile round trip through rush hour traffic at this time of year so there is an element of planning and logistical organisation involved. Yesterday's sunset was a pink one and today's orange, I'd love to be able to tell what type of sunsets are due, is there a formula do you know? What dictates the colours of the setting of the sun. I had my 'attempting to be a photographer' head on tonight and had Hayley to hula hoop for 10 minutes while the sun was setting. The photos just don't do the sunset justice, the photos on the left below I've picked because it highlights the thin lines of cloud in the sky which lit up once the sun had gone down. My photography is still a work in progress, I'll be better when I'm a grown up surely.
13/10/2016 - HW NPT TOUR - LEG 8 - NEATH to SKEWEN
A 6 mile walk from Cwrt Herbert playing fields along the Tennant canal through Neath Abbey to Skewen, passing through Skewen Memorial Park to Cresci's Cafe for a coffee. Here we were served by the legend that is Rob Cresci. After a good natter with Rob, we headed up through Longford and travelled back down to Neath Abbey via the river Clydach. After a short stop at the falls on the river we paid a quick visit to Neath Abbey Ironworks before heading back to Cwrt Herbert. More info & more pics to follow
15/10/2016 - HW NPT TOUR - LEG 9 - CARREG BICA & DRUMMAU MOUNTAIN
So far on the HW NPT tour we've been following the Neath and Tennant canals from their beginnings in Glynneath and Aberdulais respectively. A plan has formed whereby we will follow the lines of transport and other obvious choices of routes until we complete the tour. I've no idea how long it will take but I'd estimate at least 5 to 10 years before we run out of ideas. So far I have in mind Neath canal to Aberdulais, Tennant canal to Port Tennant, coastal path to Maudlam and then linking up with St Illtyd's Walk in Margam Park and following it through to the other end of the county, I'm not sure where that is yet but I'll plan the next stages from there once we hit St Illtyd's Walk. Today we deviated from this plan with a view to visiting one of Neath's oldest known structures Carreg Bica.
| | |
| --- | --- |
| | Carreg Bica or Maen Bradwen is referred to in a charter of King John given to William de Braose in 1203, marking the boundary of Gower on Drumau Mountain. It is said that it bathes in the river Neath on Easter Monday! It is identified as an ancient Menhir, though its original function is wreathed in mystery - it could be either a monument of a buried Celtic chieftain or the capstone of an ancient cromlech or just a boundary stone. According to historian Rhys Phillips a gold torque and sword were once found at the foot of the stone. Today it stands at the side of a field gateway and is built into a field wall. There are, too, several Bronze Age burial cairns near Carreg Bica.' |

There are awesome views of Neath from Drummau mountain, if you are not sure where that is, if you are in Neath and you can see the mountain with the big cliff face that's Drummau Mountain and Carreg Bica is above the cliff. After Bica we headed back down the mountain avoiding the cows, I don't like walking near cows, they frighten me and back through the Clydach valley re-tracing part of leg 8. An interesting feature of a wall in Hill Road were that the top bricks were made of moulded slag, the waste product of a metalworking process. As luck would have it the owner of the house came walking past at the same time as we were taking photos and we had a good chat about it. More info & more pics to follow

Laurie and I did a short walk in the Taff Bargoed Park near Trelewis. This area has been reclaimed from the site of three former coal mines. The weather was unkind and we were in a bit of a rush so just did a couple of miles on an out and back course from the indoor climbing centre.

18/10/16 - HW NPT TOUR - LEG 10 - GO SHOPPING OUTDOORS
We needed a few bits and pieces in the leisure outlet giant Go Outdoors, as the store was situated less than two miles from the county boundary we took the opportunity to travel a couple of new routes within Neath Port Talbot and to visit Scott's Pit in nearby Heol Las as well as spending our hard earned cash in the aforementioned Go Outdoors. The great thing about walking in new places is that you come across the most unexpected things for instance today we came across 4 birds of prey sitting on perches in someone's front garden, I only got three tidy photos of the birds but it was a lovely discovery.

Then as I was taking photos of the birds someone come came running up the hill behind us and asked us if we'd seen her goat, it's magic questions like that which make life worth living. The answer of course was no but two minutes later she was seen in the distance heading back down the hill with her goat.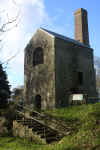 Scott's Pit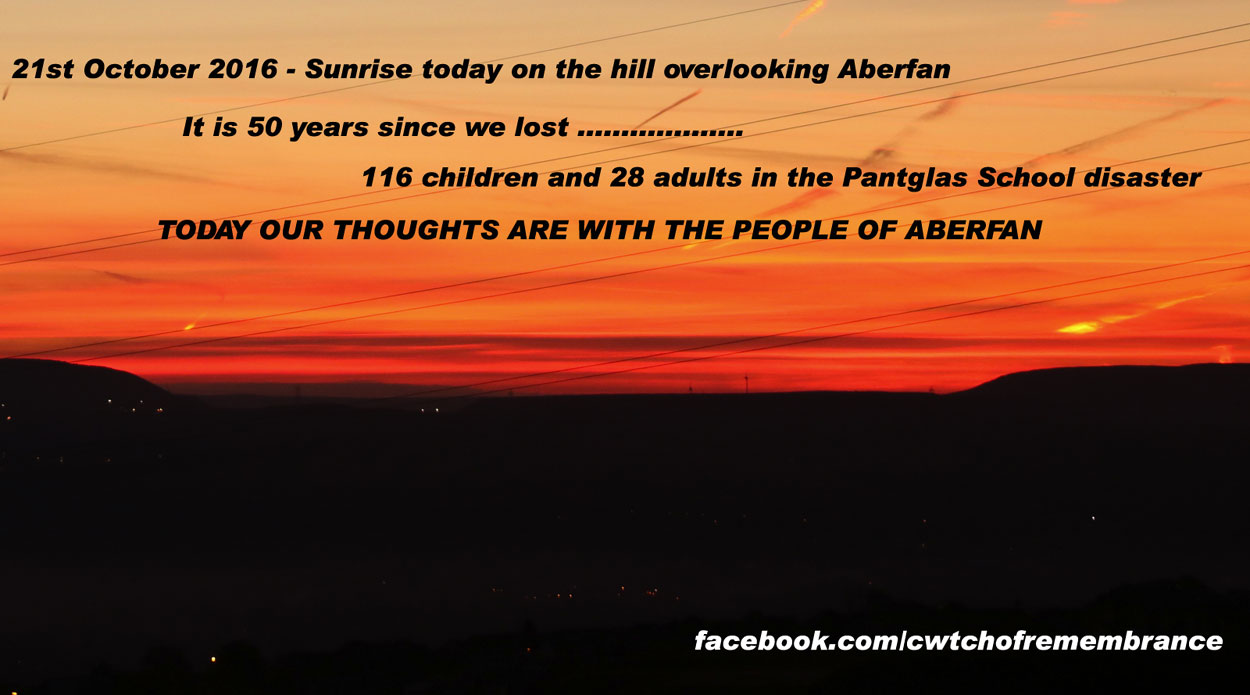 Today I made the journey to Aberfan to pay my respects to the lost loved ones of the Pantglas School disaster. This event has not touched me physically, that is to say there was no-one I know who was involved in the event, but it does touch me personally every time I hear the name Aberfan, something deep inside me stirs and until recently I didn't know what it was. But now I'm beginning to understand what it is. What I am feeling is the emotion 'guilt'.

The Oxford Popular Dictionary defines the word 'guilt' as:

"The fact of having committed a specified or implied offence; culpability; a feeling that one is to blame"

On the way to Aberfan I listened to the Radio Wales coverage of the anniversary and in particular to an interview with David Evans. David was the first person to call the emergency services. "The grief still exists........ he said and later continued with "........time will never ever erase, never ever erase the memories ......... the horror .......the cherished memories that the people have, they will live with that forever, live with it forever". When asked "will yours today be a moment of private reflection or will you go to one of the memorial services?" he replied

"as always its private as far as I am concerned, I think the services that are held to commemorate the anniversaries of the disaster each year, I think that's a private affair, it's a private affair which should be shared, the grief should be shared purely in my opinion by the bereaved people, they.....its their turn, it's just one day and I don't want to encroach, I don't want to encroach on that, its..... I'll leave it to them, for them to harbour the thoughts they have, what they think about, I don't want to be encroaching on their territory to be honest with you."
22/10/16 - HW NPT TOUR - LEG 11 - SKEWEN TO JERSEY MARINE
Parking in Skewen Memorial Park we did a 6.2 mile loop from Skewen to Llandarcy, the back road to Jersey Marine and back again on the Tennant canal. It's bizarre how the last three or four walks apart from the Go Outdoors shopping excursion have been in the region of 6.2 to 6.3 miles. Part of the way we rode in my boat but then I crashed into some trees so we had to start walking again.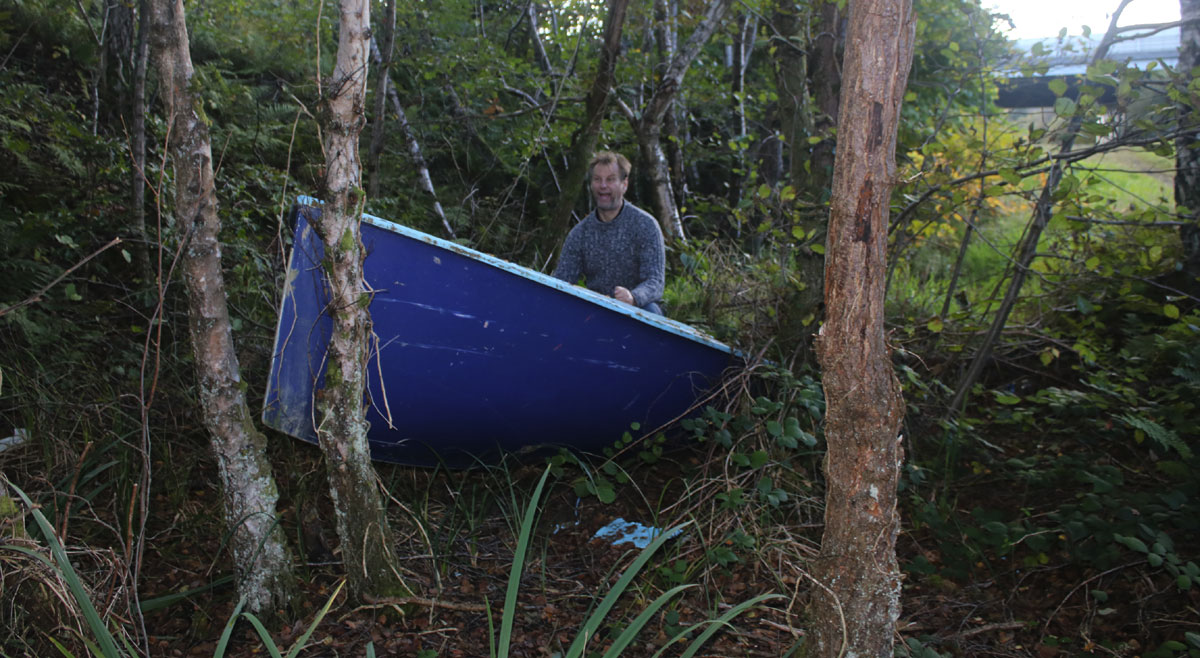 I took this nice photo of a swan on his way to play for Swansea City against Watford, it was a 0-0 draw, I expect he got tired after his long flight. I deliberately slowed the shutter speed to include some movement in the wings and if you believe that you'll believe anything :)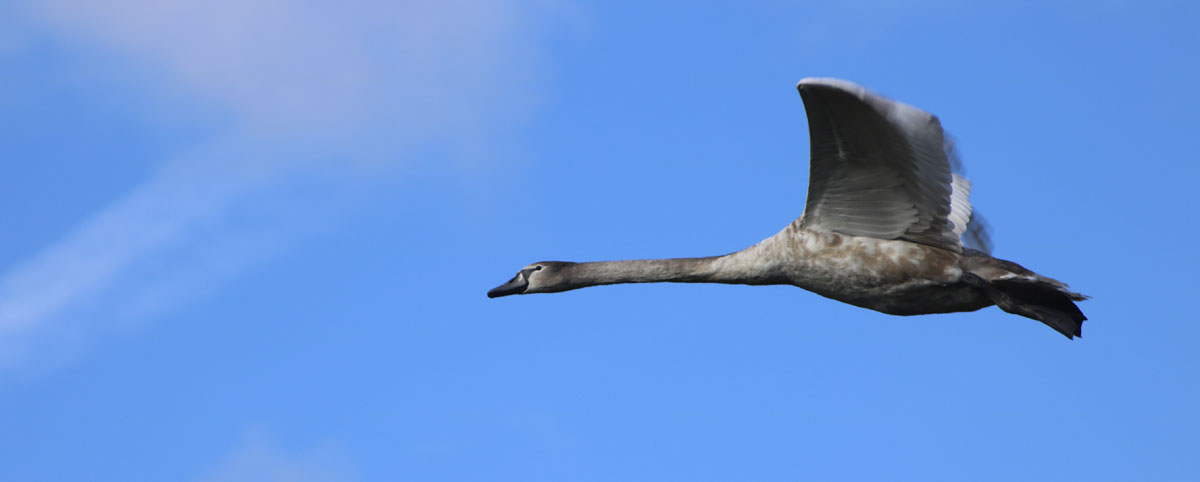 Of note was there were more paddlers than walkers on the canal, we saw 4 people in canoes and met no other walkers, and just one biker passed. Dean from Swansea, pictured below was one paddler and Dennis the Russian was another. More info & more pics to follow
29/10/16 - HW NPT TOUR - LEG 12 - JERSEY MARINE TO PORT TENNANT
We completed stage 1 of the NPT tour today having traversed the county on the canal system through the county borough boundary to the canal's aptly named end Port Tennant. From there we headed back towards NPT and the new University of Neath Port Talbot. I don't know why they call it the University of Swansea if it's in Neath and not Swansea, silly really. We made a start on Stage 2 of the tour which is to follow the coastline to the other side of the county borough. More info & more pics to follow at a later date.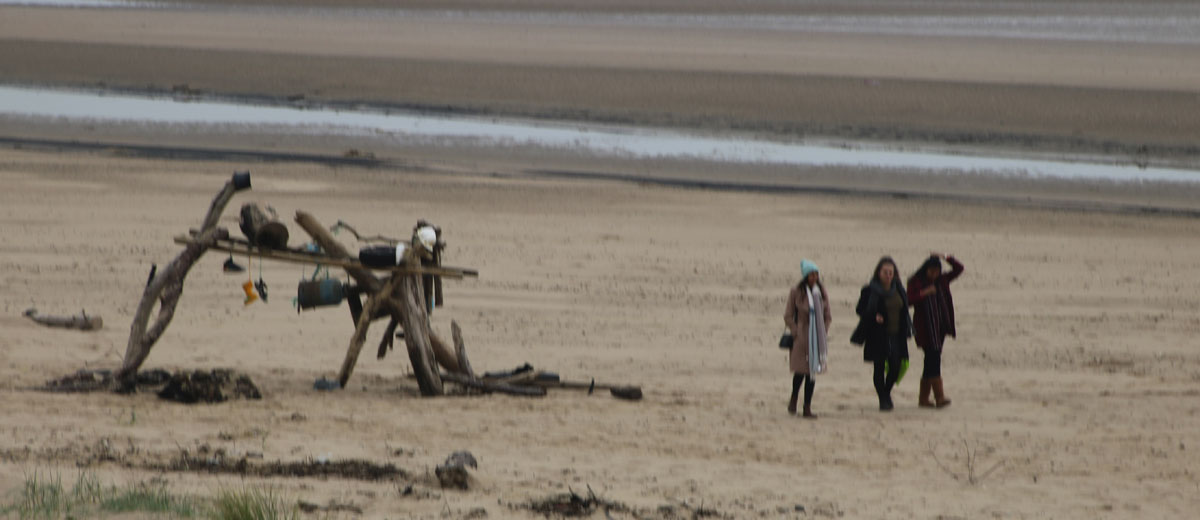 Three Swansea University students leaving the new Robinson Crusoe Experience attraction on Jersey Marine Beach.
Search the website with Google